"The process of applying ideas to solve problems or meet challenges."
Prime Example: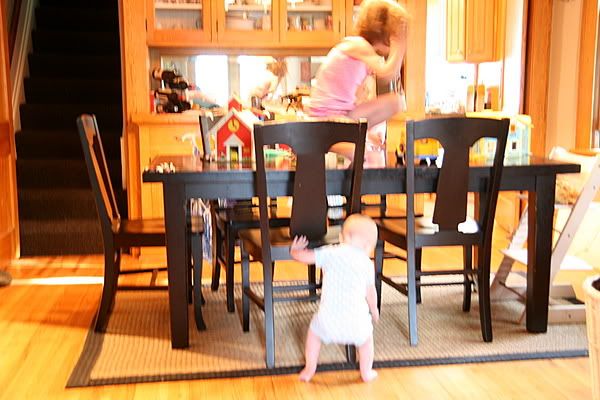 Moving your toys on top of the dining room table so your baby sister cannot reach them, tear down your properly placed people, and generally just piss you off.
Eloise, you have passed the first grade.   Awesome.
xoxo,t