The 5 stages of grief as defined by  Elisabeth Kubler-Ross and how they apply to our family…hopefully in a bit of a humorous way. I am trying.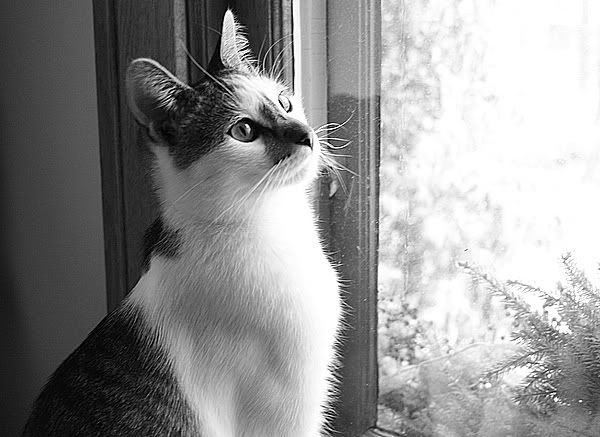 Denial – Jed – would rather not tell the girls.  Wouldn't touch Donut or say good-bye, hasn't mentioned him since.  Probably never will.
Anger – Astrid – screaming "KEEETTEEEE" for 4 days now and just generally pissed off that for some reason he is not coming to her calls. Very stubborn cat not to answer the queen.
Bargaining – Eloise – "well if we get another kitty, maybe I won't be so sad."  "Maybe we can get t-shirts made that we can all wear as a family every day to remember him, then we won't be so sad."  "Do you think Donut thought of us as he died and maybe it made him feel better?"  "Do you think he can see the note I wrote?"  "Do you think I will be sad forever?"
Depression -Me – weeping, crying, remembering for 4 days now. I can still feel his soft fur as I kissed him for the last time when I wrapped him up in his blanket, never to see him again.  That haunts a mother.  Questioning how I could've saved him and why I didn't find him earlier. Did he have a chance?  That haunts a mother.  I sit in silence and think of all of the scenarios and how they could've played out, even though it changes nothing. I think about how I wept and covered his dead body with mine to protect him,  and wonder if I could've done more. This haunts a mother.  Even a mother of a cat.
Acceptance – Esther.  Within only hours of his death, if we happened upon someone she would just flatly say "Donut's Dead!"  Come into our home and hear "Hey, Donut's Dead!"  Heard her announce on the bus today almost with excitement to share the news "Donut's Dead"  At the grocery store to the cashier yesterday "Hey, Donut's Dead!"
I asked Esther today – aren't you sad that Donut is dead?  "Not really" she responded "because he is dead and what else can I really do about it, why are you still crying?"
Sometimes you wonder if 5 year olds are just that much smarter than us.