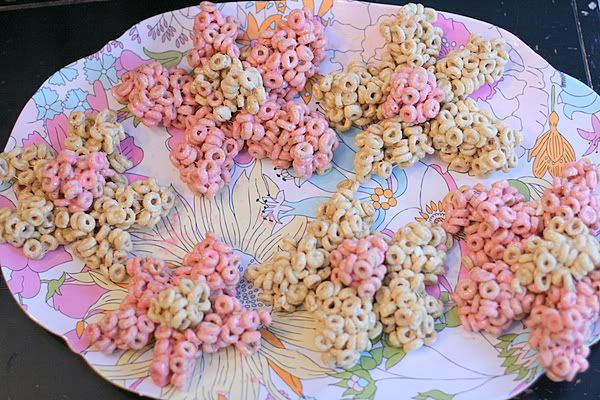 As I mentioned yesterday, we spent most of the weekend inside.  It was cold, the snow banks are still up to the windows, and the girls were tired from a long week at school – so our goal for the weekend was to just rest, rejuvenate and spend quality snuggle time together.
We turned the heat up a bit and played dress up in Spring fairy outfits, we drew flowers and we talked about what we would do when the snow melted.  And after a few hours inside though, a request to bake always comes up.  I checked the cupboards for ingredients as I made a promise not to leave the house.
Thankfully, we had what we needed for a Springtime treat.  We used Cheerios, marshmallows and butter to create Cheerios Flower Treats.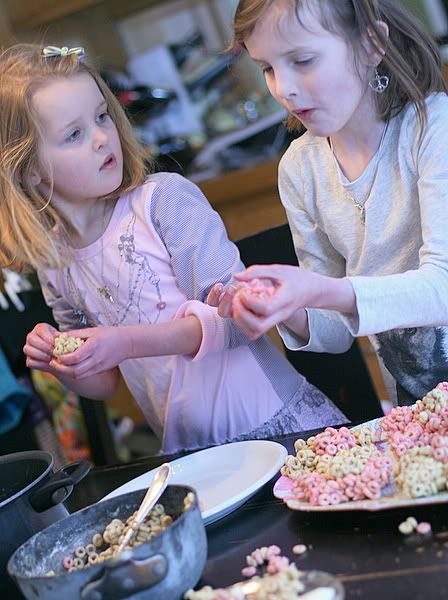 The girls had so much fun making and shaping them into flowers.  And they were delicious besides.  What better than a fun Springtime treat on a cold and blustery day.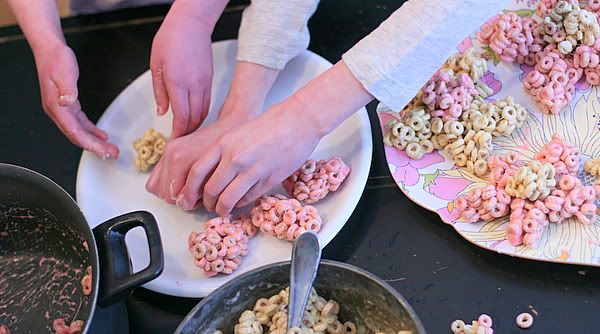 What you will need:
8 cups original Cheerios
10 oz marshmallows
1/3 c butter
Couple of drops of food coloring of your choice
Melt butter over low heat and add marshmallows until almost melted. I actually did it in 2 separate pans, dividing the butter and marshmallows evenly so we could do 2 colors. You can divide out to as many pans as you need for different colors.  Add 1-2 drops of food coloring, mix well and then add the Cheerios. Stir until coated.


Let sit for a few minutes to cool and harden a bit.
Butter hands and dig in and shape in petals and flower middles and play. Also eat a bit because you cannot help yourself. Let harden and store in a well sealed container.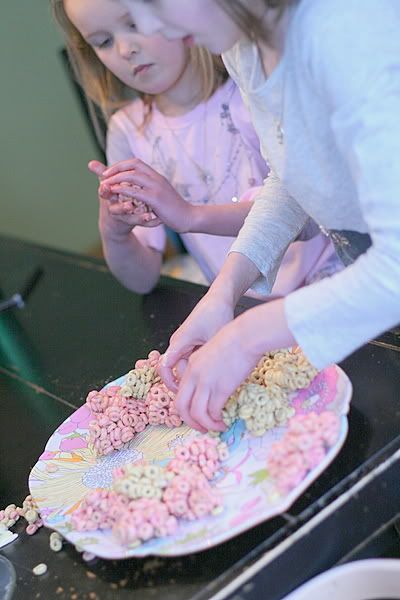 Enjoy and THINK SPRING!