I've given up.  We have kittens – the cute boys have been here for 2 weeks, and for  2 weeks I have tried and tried to get a shot of them together..sitting nicely and smiling at the camera.
Okay, maybe not even smiling. Just sitting still.  Turns out kittens do not sit still unless they are sleeping.  And if you have 2 kittens, if 1 moves, the other one chases.
This is all for me to say that you will never see a cute picture of both our kittens awake and together. EVER.
Not that you care.
So I have hired body doubles.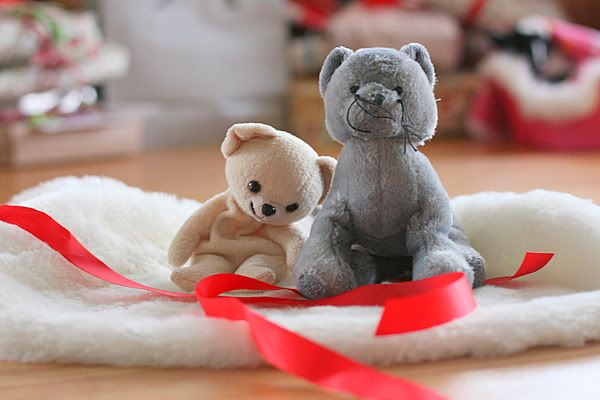 Just pretend they are a cute orange tabby and a darling black tuxedo cat.
Would it be inhumane to glue their kitty butts the floor just for a few moments?  Wait, don't answer that.
More Wordless Wednesday at  Never Growing Old,  Parenting by Dummies and A Beautiful Mess