I will always remember when Santa knocked on our door the Christmas of 1975.   He was just in the neighborhood, checking in on the kids, wanting to make sure we were being good, and if we had any additions to our Christmas list.
1975 it was okay to let strange bearded men into your home AND let your small children in pajamas sit on their lap.
I only wanted one thing that year – a Baby That-a-Way doll.  She crawled and walked. I wanted my own baby to take care of.   I told Santa over and over about how I wanted this doll.
I remember my mom telling me she wasn't sure that I would get my doll that year.  It was a hard year, and perhaps Santa could not make any promises.
*******


As much as the man in the red suit is not my favorite guy in the world – what he symbolizes is…joy, hope, giving, the spirit of the Holidays.
When my kids sit on his lap and giggle and share with him their hopes and dreams each year…I melt with love. Their eyes shine a bit brighter, their faces glow and they skip a little faster.
They believe.  They believe in the magic.  That reindeer can fly, and elves make toys and Santa knows their names.  I remember that same feeling at their age.
And it is such a short time in their lives – from when they can grasp the concept of Santa – to when the 4th grader tells them on the bus that Santa doesn't exist – and that childhood spirit starts morphing into a pre-teen suspicion.
So I want to make it count – to give them the magic, the stories, the surprises, the wonder, the joy….
They believe – and it's magical right now.
*****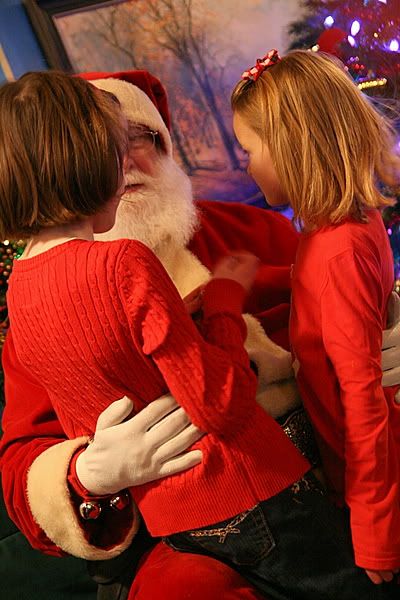 So I read their Santa letters and eavesdrop on their conversations.  I listened to the good Santa telling them "he will do his best" and not making any promises.
And I make my shopping lists, wondering if I can really do it all..and if I don't, will they stop believing? How to I keep the magic and the  joy?
******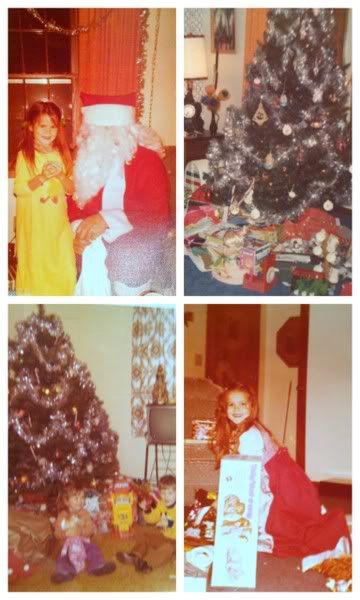 Every year I think of my mom, and how she must have felt when I asked Santa for the doll, and my brother asked for the race track – knowing she couldn't afford those gifts
And I know now how she did it – but I will never forget running to the tree Christmas morning to find my new baby waiting for me and me yelling "I knew it – I just knew Santa would bring me the doll!!"
..and the smile on my moms face knowing that she kept that magic alive for another year.
******
What is bringing you joy this season?
If you want to see and spread some Christmas joy yourself this year…visit The Bloggess. The email from the mom who received my gift card made me sob yesterday when she told me about the baby doll she can now afford for her daughter.  Hope.Joy.Fate.Magic.
Dana, at Bungalow 56 is linking up Christmas Joy stories today. Come join us!