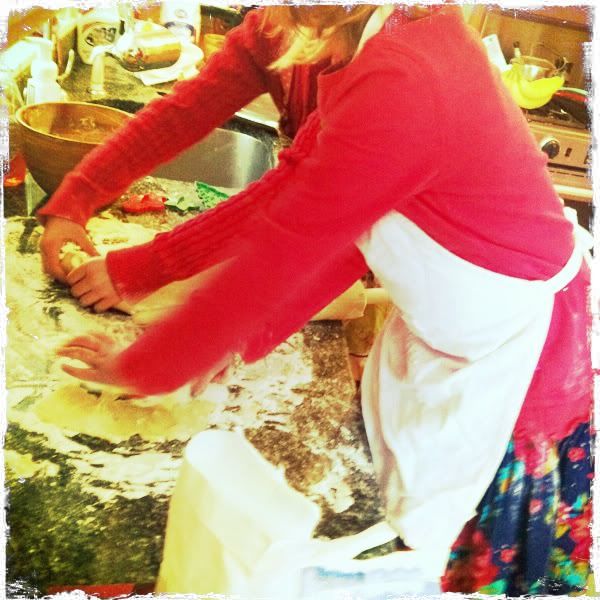 The kitchen was filled with laughter, stories and flour.  Flour covered our hair, the walls, counters and floors.  The girls made little finger tracks in the mess – tracing pictures, words and tiny roads.  Each drawing they made was etched into my memory forever.
*****
December 11th was my grandma's birthday. She would have been 83 this year.  We now bake our annual holiday cut-out cookies on her birthday each year.  We mix and roll and cut and bake while I tell them stories on their Great-Grandmother.  How she gave the best hugs, had the best laugh and always had gum.
The recipe we used each year was from her family – from her sister Joyce.  I always though she made the best cut-out cookies that were perfectly decorated…and they were passed on to my Aunt Sandy – who perfected them.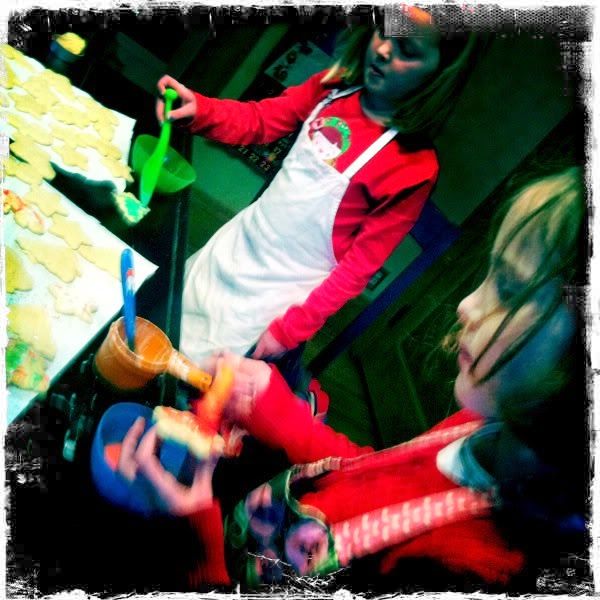 And each year, we have made these – and to be honest, I could never do it right.  It wasn't the same as eating them at Great-Aunt Joyce's home, or at our holiday's spent at Aunt Sandy's.
But I made them anyway, because I felt I should.  We had a ball baking them – but they would sit mostly uneaten until I threw them away a week later.
******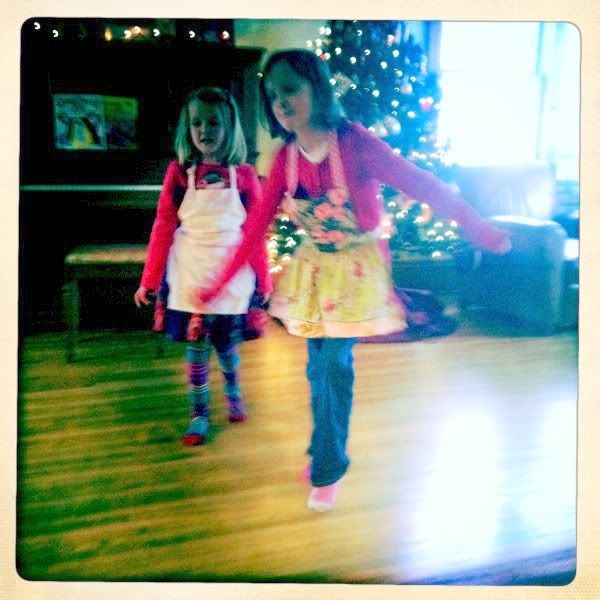 On the morning of December 11th I took a deep breath, opened a cookbook, first glanced up to heaven and said "Gram – happy birthday – I love you and miss you and would do just about anything to hear your laughter right about now. You are missing the first snowstorm of the century, we are baking cookies, and the holidays are upon us.  You are missed.  You should be here"
But then I said "I have to tell you that either I suck at baking our family cookies or the recipe is wrong and I just cannot waste them anymore and as much as I love you, I cannot bake those cookies again."
And I didn't.  And I would like to think she forgave me as I create my own traditions.  Because what we did bake mixed, rolled and cut like a dream.  The glaze was perfect – tasty and firm, yet easy to use.  And the TASTE – somehow 5 dozen cookies disappeared in 2 days.
******


As the last cookies dried, I boxed them up carefully, maybe eating just one more star as it didn't quite fit right, and thought of my Grandmother and her traditions. If I closed my eyes tight, I could see her and her 7 young children baking pies and cookies at Christmas.  I pictured the flour all over the table and floors, and little girls noses.  Little girls running their fingers through the mess, writing their names in cursive..fighting over licking the bowl. The dough was always a bigger reward than the finished cookies.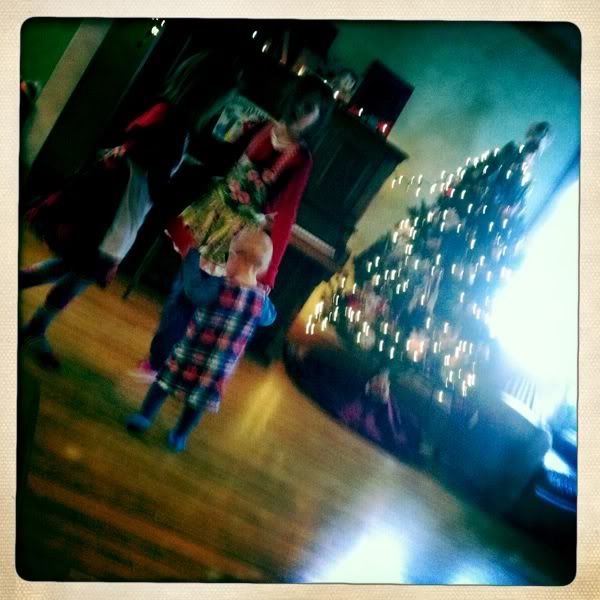 Because no matter the taste of the cookie, the touch of your family at Christmas is what you remember year after year, and what stays with you to pass on to your children.
******
Sugar Cut-out Cookies from my Aunt Debbie(these were so easy, yummy and baked up perfectly)
1 cup butter
1 cup sugar
2 eggs
2 T water
1 t soda
1 t vanilla
pinch of salt
3 1/2 cup flour
Cream butter and sugar  – add the rest of ingredients and mix well. Chill. Roll, cut and bake at 350 8-10 minutes.
Perfect glaze(adapted from an allrecipe's recipe that I tweaked a bit) – amazing flavor, shiny glaze that was easy to work with and dried perfectly
1 cup powdered sugar
3 t milk (plus or minus based upon the consistency you want)
2 t lt corn syrup
1/4 t almond extract
food coloring as desired.