Dread immediately fell upon me once the invitations were in the mailbox.  I scheduled a FOUR hour party for my daughter's 8th birthday.


FOUR long hours, with other people's kids.  What was I thinking?  How would we pass the time?  I spent the 2 weeks between the invitations and the party trying to plan through every minute of the party to make sure the time was filled, kids were busy, fun was had, and chaos did not ensue.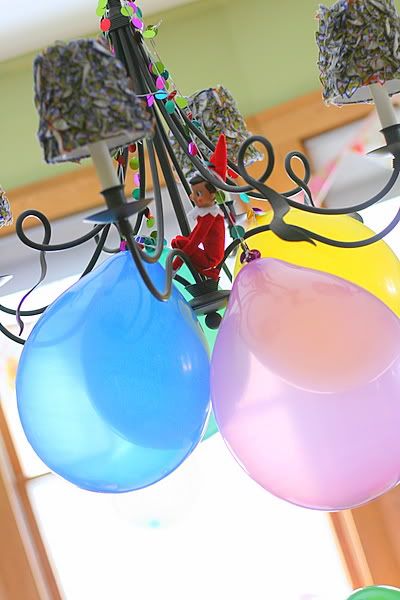 Just a few hours before party, I was still a wreck thinking about this huge mistake.  Even when the parents were dropping off, they questioned it "four hours, really – you don't want me back for four hours?"
"Yes" I replied with perhaps a crazed look on my face "I will see you in four hours."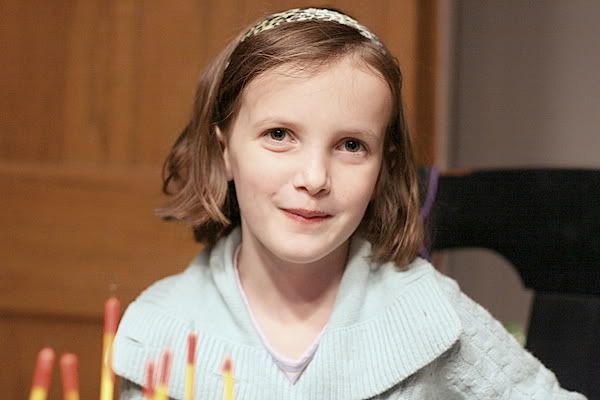 The pleased parents turned and I believe, skipped to their cars, kicking their feet in the air, pumping the air, high-fiving some spouses, thinking that I must be crazy to keep their kids that long…but they were not going to complain about it.
I turned, closed my eyes, said a little prayer for peace and re-entered my home.
Greeting me were 8 girls – smiling, excited and giggling softly.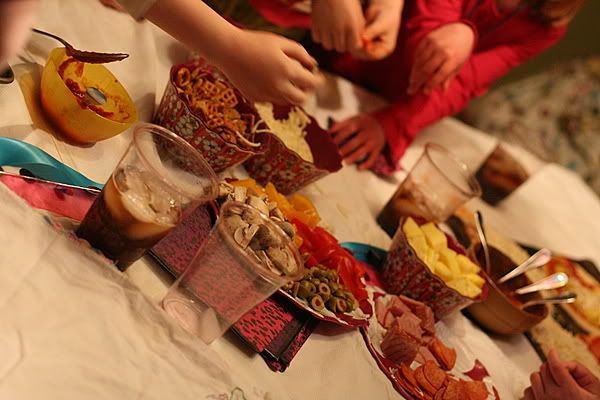 They made their own pizzas – taking great care to place the items just right.  They used good manners – "please pass the pepperoni" and "Bettie – I love how your pizza looks!"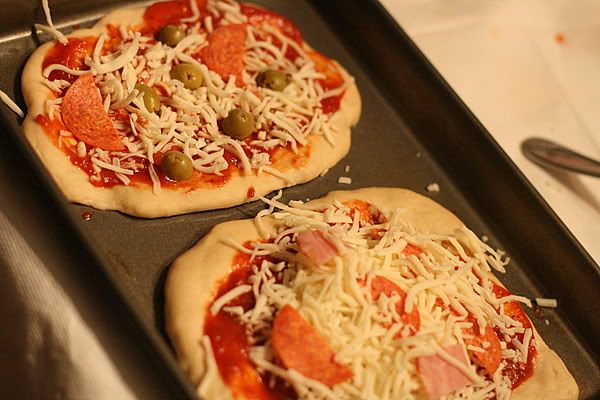 While the pizza's were cooking – they quietly and expertly made bottle-cap jewelry.  I had to pry them away to eat.  They ate quickly so they could get back to their creations.  They sat around and helped each other with design and finishing their products.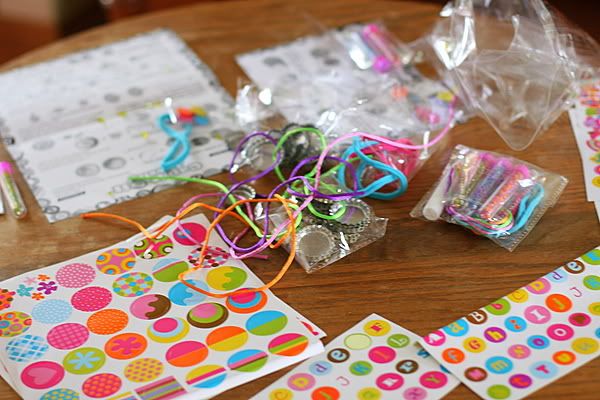 Eloise gave them the goodie bags – I made a ruffled tote bag for each – filled with only a pair of pajamas, a weaving loom, lip gloss and nail polish.  The girls raved about the bag and discussed each other's plans for it's use.  And then they all insisted on changing into their new pajamas.  I couldn't even begin to count how many times I heard "Oh Tracy, this bag is amazing – you made it? I will keep it forever!"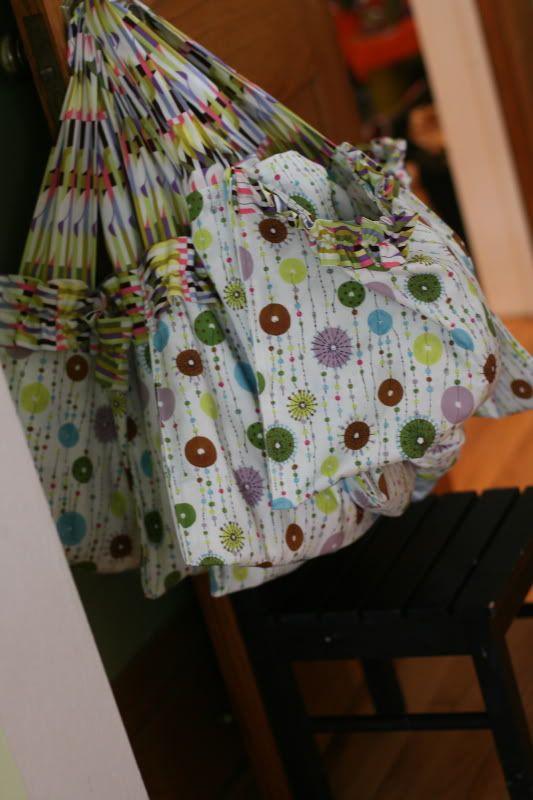 Then 8 girls sat in a circle in the family room – each with their own looms and began to weave potholders.  They did this without interruption for 1 1/2 hours.  They were obsessed.  They made potholders for their moms and grandmas – they made purses.  Eloise gave the tutorial on weaving and the girls didn't move as they picked the best color combinations.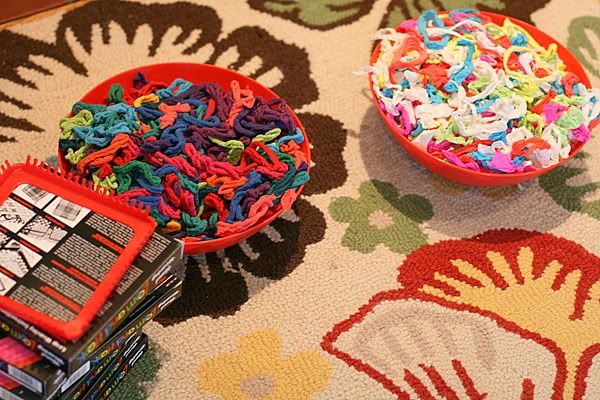 "Girls" I said – "I have the make-your-own-sundae bar set-up – let's have ice cream now!"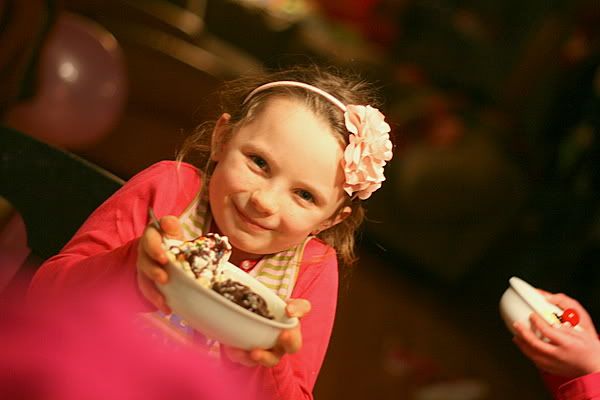 "But we just really want to finish these" they replied.  They turned back to their work and quietly made their presents.
But I pulled them away for a quick ice cream – looked at the clock and realized 3 hours had passed.  They wanted a movie – so I put on Ramona.  Some watched intensely, some watched while weaving.  Some just wove.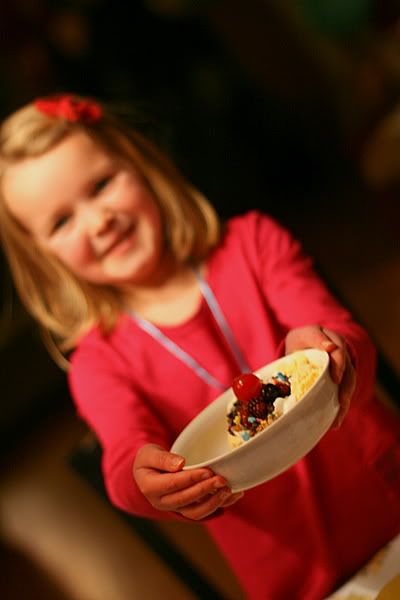 But nobody made a sound.
For four hours – there was not a scream, a yell, a raised voice.  There was only giggling, smiling, encouraging and most of all friendship.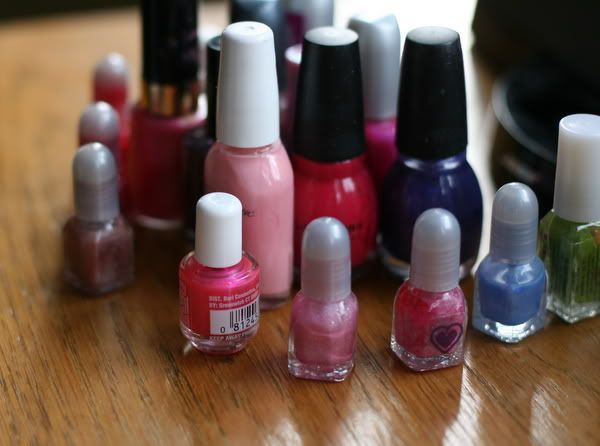 I invited one of my best friends to help me at the party, as her daughter is conveniently Eloise BFF – and the 2 of us sat at the table and talked and laughed and caught up on gossip and fashion.  We would look at these 8 girls – who didn't really even need us to be there.  They asked for nothing the whole party – not one of them.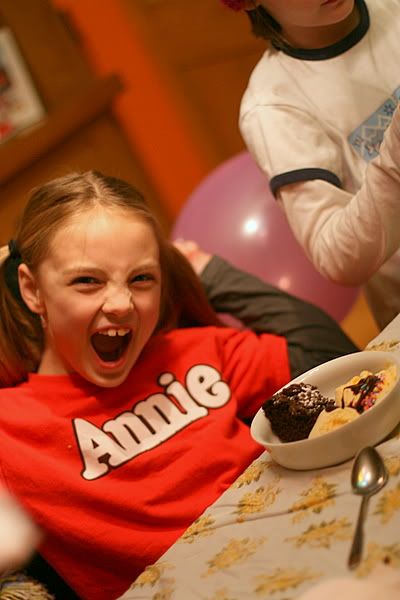 I looked at these little women and saw their future.  These 8 girls looked just like we do now – just a bunch of friends getting together to chat and laugh – to encourage and to love.
At 8:30, their parents started arriving and they were met with – "but I have to finish my project" and "the movie isn't over" and "but can we stay just a bit longer?"  And I was happy to let them stay as long as they wanted to.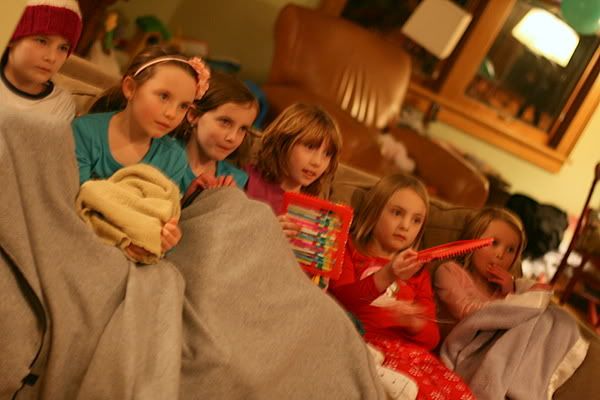 At only 8, the importance of girlfriends is evident, the importance of a circle of women coming together for a good time, the importance of having that friend to lean on and laugh with. How, when you hug your good friend good-bye at the end of a good conversation, you want to keep holding her tight for just one more minute because you are lifted up by her.
Those girls could've been in my home for 10 hours and it wouldn't have been enough time for them.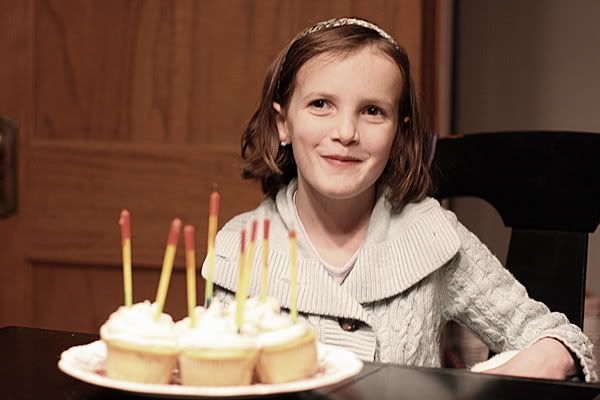 Next year, I am thinking about having a 2 day party.