I remember the day I realized I was pregnant.  April 30, 2002. Queensday.  I was out shopping early in the center of Amsterdam. The streets were lined with the freemarket sales for this one day only, every year.  I felt strange when I woke up, but headed out anyways as I am never one to miss a thrifting opportunity.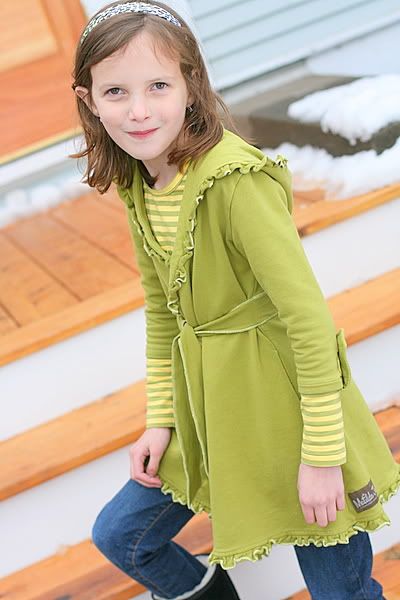 But I didn't buy anything that day.  Instead I went back to my apartment and took a 3 hour nap, and then I woke-up and threw-up for the rest of the day.  I called my best friend, Verushka that evening and told her I thought I was pregnant. I just knew. I wasn't late,  I had no reason to worry about it, but I knew.
The next day when the stores opened, my simple purchase confirmed my suspicion.
I immediately knew you were a girl and reminded you your middle name would be Lorraine, after your Grandma..and we would find the perfect first name to compliment Lorraine.  And we did.
Eloise.
*******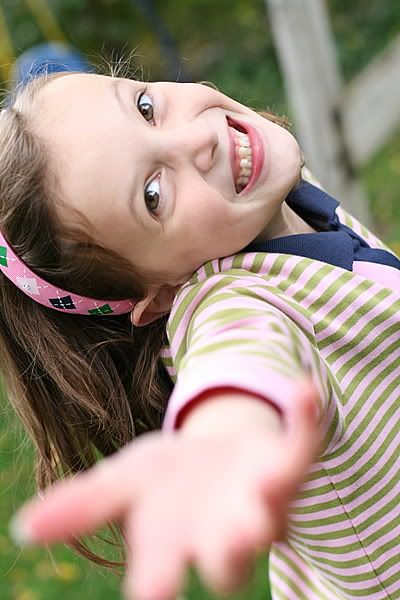 Nearly a month early and weighing under 5 pounds when we brought you home, you looked a bit undercooked. Beautiful, but thin and bony.  And here 8 years later you have yet to put any meat on those bones.  You are long, lean, willowy, graceful, quiet and beautiful.  Your sweet, shy and simple personality matches your understatedly gorgeous looks.
Eight is a very big deal.  At eight you are no longer a little kid, but yet to be a pre-teen.  You have come into your own on your wants, likes, your taste and your independence.  You tsk away "baby" music and cartoons and talk about Taylor Swift and the Black Eyed Peas.  You know the lyrics of songs and want your own Ipod for Christmas.  You are gaining your own sense of style and look amazing in jeans with a simple shirt, layered with a sweater or vest.  You wear a leopard print headband even if it doesn't match your outfit – because you understand the importance of a signature piece.  You have started carrying a purse with a mirror and lipgloss.  You giggle with your friends and hide your mouth when you talk to them so I cannot hear you.  You immerse yourself in a good book and write in your journal daily.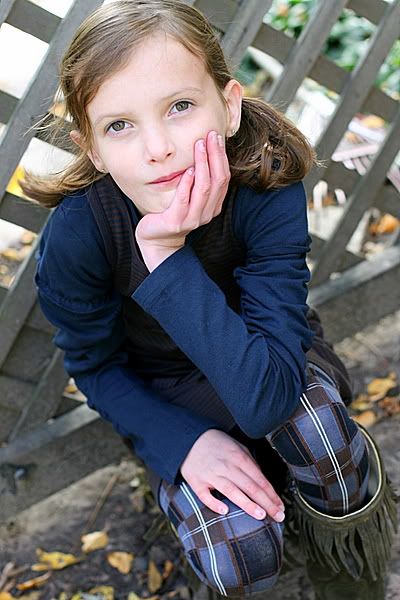 But while you are asserting this new found independence, you are Esther's best friend – still choosing to sleep with her and cuddle.  You choose her over anyone to play games with and to share a joke.  You are the first to help your baby sister.  You pick her up when she cries. You snuggle on the couch with her.  You get her breakfast.
I have noticed in this last year, my motherly and very annoying nagging to you has almost stopped because you get "it" now.  You know what needs to be done and when it needs to be done and YOU DO IT.
Eight is a very big deal.  I fell in love for the first time when I was eight. With Lee AND Lucas. At the same time.  They didn't seem to mind though and when we moved far away later that year, they both wrote me love notes on large lined paper with sexy misspellings. I still have those letters tucked away.
I wonder if you will like a boy this year?  I wonder if you will tell me?  I promise not to ask. I promise not to tell Dad.
I love you, Eloise.  I am so lucky to have an amazing oldest daughter like you.  You made me a mother and try so hard to make me a better mother every day.  Thank you for forgiving me for my many mistakes and still giving me a kiss goodnight even when you won't let me kiss you in public.  Thank you for holding my hand on the couch during a movie even though I can't hold your hand on a walk anymore.
That time in-between being needed all of the time and just being needed to be around is a hard time for a mother.  You just need to let me know what you need from me – and I hope you know I will always be there for you, just when you need it.
Happy 8th Birthday, my love. My pure, sweet and lovely, Eloise.
Mom