Why is it that when babies do this…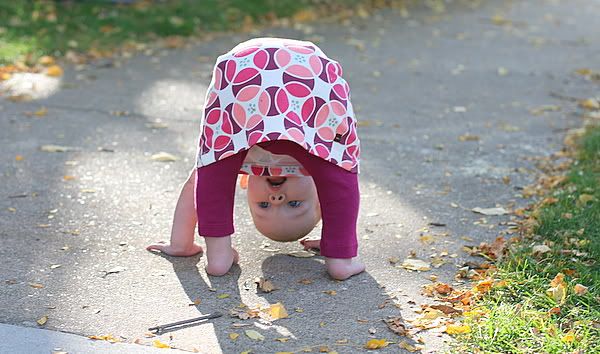 ..we clap and laugh and think they are the cutest little beings in the world.


But if I were to do that in the middle of the sidewalk, just for the heck of it, people would think I am strange?
At what age does it become strange?  4? 14? or 40?  I am guessing 40?
More Wordless Wednesday at 5 minutes for mom, Parenting by Dummies and A Beautiful Mess
Don't forget there is still time to enter my Gussy Sews Giveaway!!!