I could never get used to the Winters when I lived in Southern California.  I always felt something was missing.  The anticipation was gone for the seasons to change, never having the warm feeling of bundling up in a new coat, how strange Santa looked next to that palm tree, that people would put cotton batting on their lawns to imitate snow, or being told a gazillion times that I could always drive to the snow if I wanted it.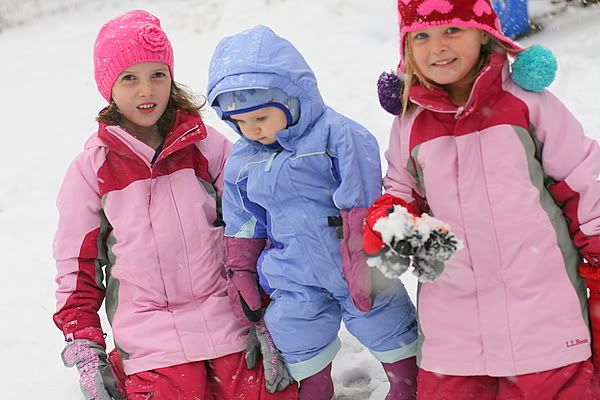 I anticipate Winter with delight. I love the cold, the snow, the layers.
I love the way my kids run downstairs when they see the first snow of the season – and how morning cartoons and breakfast are forgotten as they rush to get their 20 pounds of gear on to go play in it.  How they trample the new, beautiful fresh snow in minutes – making snow bears, igloos, tunnels and snowballs.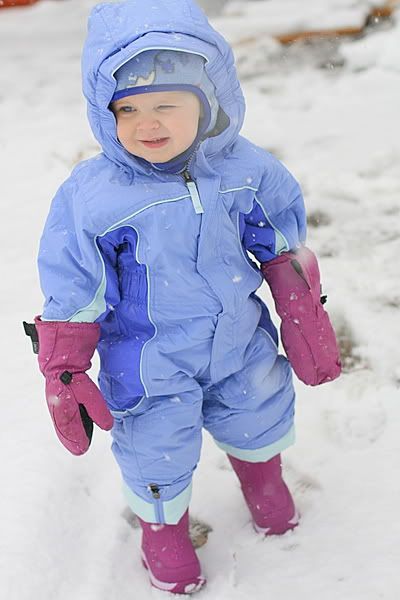 I love when they come in – faces pink, eyes happy and beg for a huge cup of cocoa with marshmallows.  I watch them as they wrap their hands around the warm cups and drink in the happiness.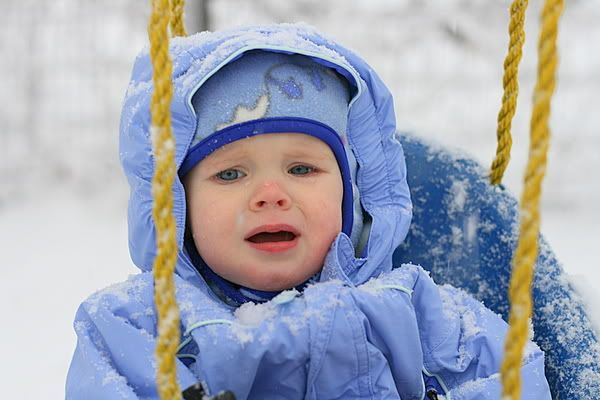 I love bundling up the baby for her first time in the snow – how it takes 20 minutes and she is crying before she even gets outside.  How her little legs cannot walk in the stiff boots or over the new snowy terrain.  How she cannot use her hands in the over-sized mittens, and the snow is cold on her face.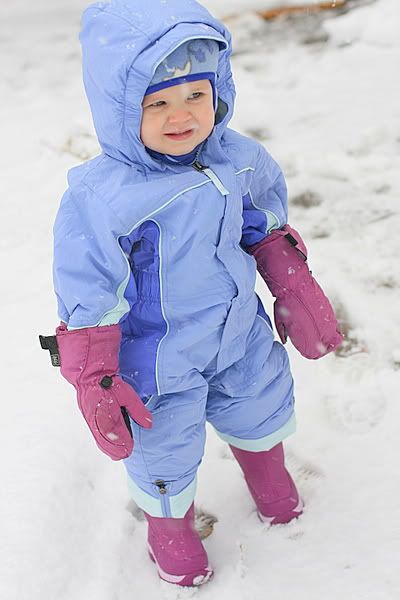 And she stands there and cries in frustration and thinks her sisters must be crazy to like this stuff.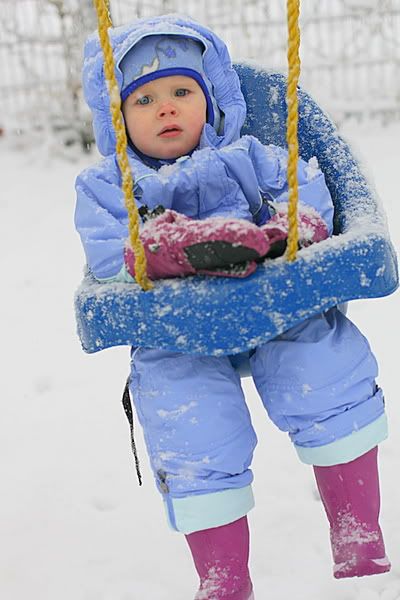 But I tell her by next year, she will love it so much, she won't want to come in when I call.