You remember the shoe fetish, yes?
I had this body form in my kitchen(please do not ask me why I have a female body form in my kitchen) – and Astrid walked right over to her, fondled her and kissed her boobies.(hehehe I said boobies…)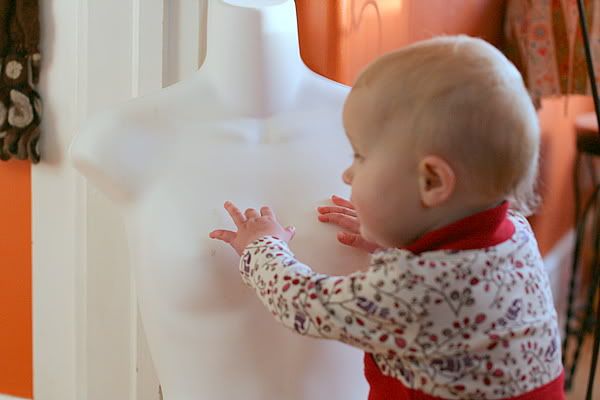 She did this for like 20 minutes.  I think I have found a great toy for breastfeeding toddlers! Anyone still looking for holiday gift ideas?

More Wordless Wednesday at 5 minutes for mom, Parenting by Dummies and A Beautiful Mess