"Of all God's creatures, there is only one that cannot be made slave of the lash. That one is the cat. If man could be crossed with the cat it would improve the man, but it would deteriorate the cat." – Mark Twain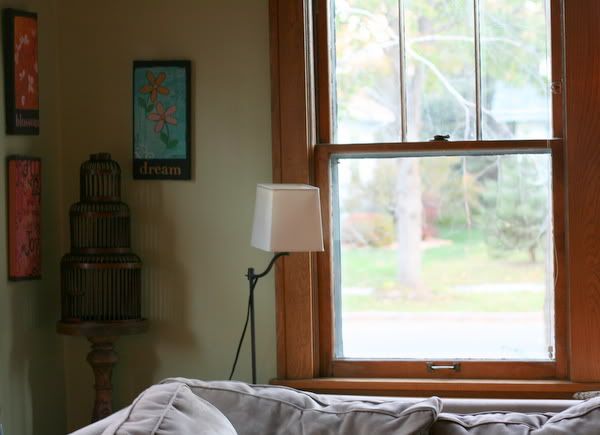 If I could publish Donut's Obituary in in the St. Paul Pioneer Press..this is how it would read.(and why does that not exist by the way, or is that just a brilliant idea – a paper publishing your pets obituaries? Do you know how many people would read that every day?  It would be huge.  Think of the sponsors?)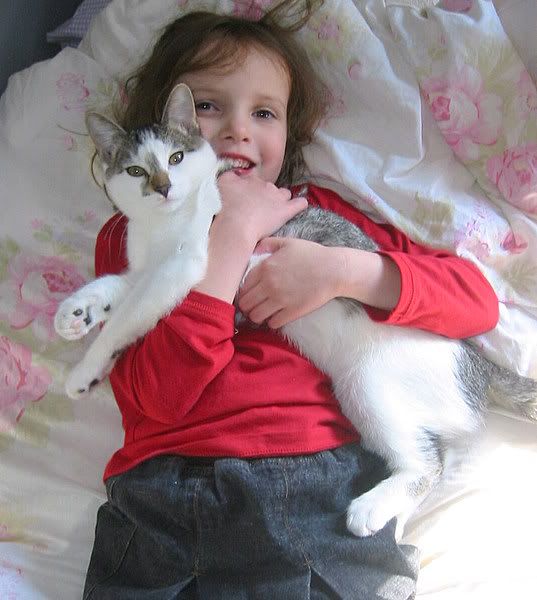 Donut the Cat(a.k.a PoPo, PoPo NoNo, El Pollo Loco, Pocanut, ToTo LoLo, CoCopaNonut, Tolololo, Dopanut, Donutbabybaby, and of course KEEEETEEE by Astrid) was born on a ranch in South Dakota around June 15th, 2007. He was tragically abandoned in a ditch with his 2 sisters and 2 brothers.  They were saved by the sweet neighbor lady driving by.  She brought them home to safety in her St. Paul Minnesota home, conveniently located behind the family who would eventually adopt him.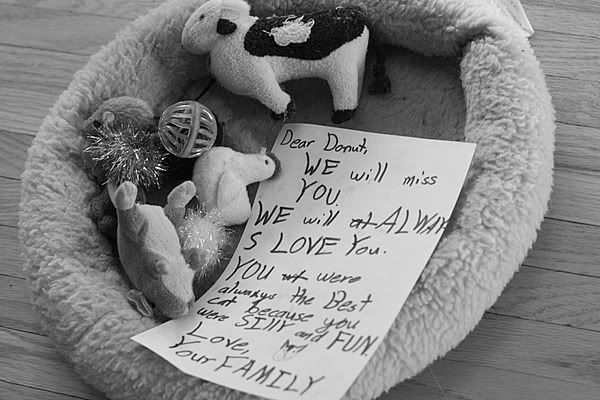 Donut died tragically and suddenly on November 5, 2010.  Donut was preceded in death by his infant kitty sister Juliet.  He is survived by his other kitty siblings Squeaky, Romeo,  and Doby.  His biological parents whereabouts and status are unknown, but he is survived by his adopted human family of Tracy, Jed, Eloise, Esther and Astrid -who all loved him very much.  Special mention also to his neighborhood cat friends – Oscar, Sally, Bob, Morgan, Timothy, Phoebe and that cute orange and cream cat that he used to lay with in the sun.  We never got her name but feel they were quite close and she should be mentioned.


Donut proved himself to be the alpha male of his litter almost immediately and also the head trouble-maker extraordinaire.  Trouble followed Donut everywhere he roamed.  He spent his very short life living it to his fullest as he roamed the neighborhood.  Donut had a friend in everyone.  Dogs, cats, birds, neighbors, strangers – he would trot up to you with that shine in his eyes and almost smile on his mouth and greet you.  He made himself comfortable in any home with their door open, jumped in mail trucks, UPS trucks and school buses and took walks with us around the block.    As we would walk, choruses of "Donut"(like Norm from cheers) would come from those who passed by.  Everyone within the 4 block radius knew and loved Donut.  As one neighbor wrote to me today "we have lost our neighborhood mascot."  So true and so deeply sad.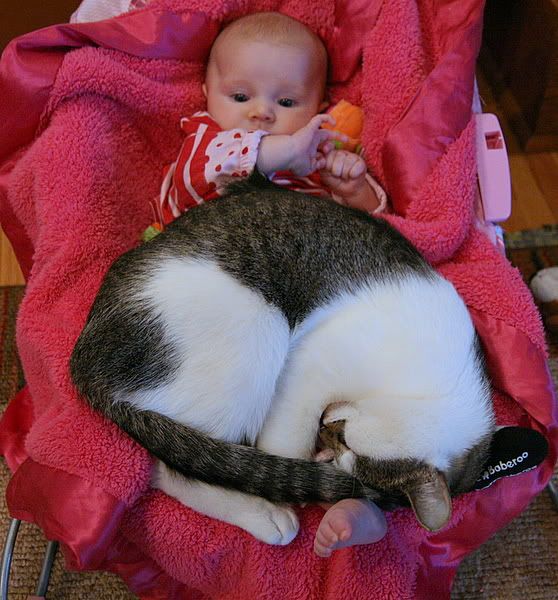 We will miss the little things about Donut – they way he sat in the window box looking in at us, ruining our flowers.  This empty window haunts me today. How he would walk to the girls out to the bus each morning and greet them at the corner again every afternoon.  How he would climb the tallest trees and sit on our roof. The way he was so patient with Astrid and just 2 days ago gave her a kiss on the nose that made her giggle.
I personally will miss him on my lap in the evenings – snuggled up to the warm computer. Purring. Content.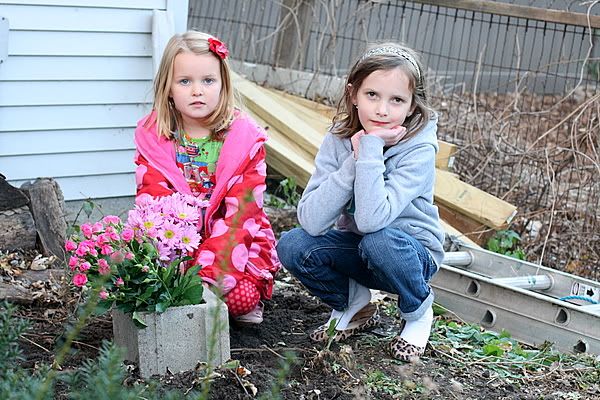 I will miss seeing him in the toy baby carriages as the girls pushed him around the house.  I will miss his sweet face and soft fur.  I will miss silly Donut.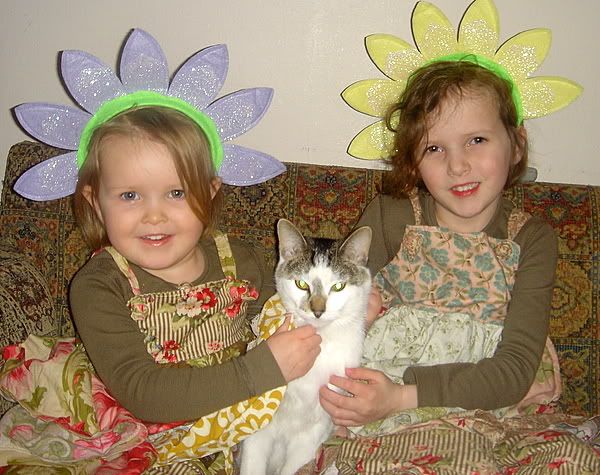 What I found the most peculiar about Donut – is for all of my blog posts over the last nearly 3 years – any post about Donut had the most traffic,comments and laughter. As much as he drove me completely insane – I loved him for that.  He brought laughter to our home and pure, silly love.  So thank you sweet readers for loving Donut too and appreciating him and what he added to our family.
Thank you all for your sweet comments and emails during this time.  Thank you for understanding our love of this crazy Donut cat.
When our family cat, Wilshire, died 5 years ago – he died in my arms, of old age, at the vet. I thought that was the hardest experience ever when it comes to loosing a pet.  I was wrong.  Finding your pet and knowing they died a tragic death without you to hold them in their time of pain is beyond words to describe to you.  I am so sorry, Donut baby that I wasn't there with you.
"No amount of time can erase the memory of a good cat, and no amount of masking tape can ever totally remove his fur from your couch." – Leo Dworken
In case you have a minute or hour or two – here are some of my favorite Donut blog posts…
Donut was even friends with mice
The Day Donut tried to kill us – FOR REAL!
Donut broke his leg and got jewelry
And when I first introduced Donut to you
'There are two means of refuge from the miseries of life: music and cats." – Albert Schweitzer