There was a time I made New Year's Resolutions. Because I aim low and overachieve high, my biggest resolution was baking more homemade bread this year.  Yes, you heard it here. Big time.  My 2nd resolution was to botox the number 11 out of my forehead. I am assuming that will be my Christmas gift this year.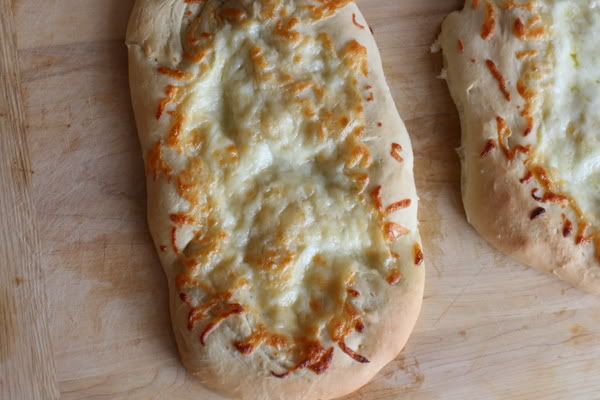 So I made progress and I made bread.

But what I found was my family was just kind of "whatever" on the loaf bread, but went crazy when I made flat bread.  Back in February I made an Italian Flat Bread recipe from my favorite cookbook of all time. Thank you Betty Crocker.
This bread is very versatile – you can bake it plain and then top with butter or honey fresh out of the oven.  You can just put a bit of olive oil and garlic.  Or maybe some cheese if you so desire?  You can use it as a tradition thick pizza crust and top away with sauce and vegies or perhaps pepperoni.  My favorite is topping it with olive oil, black olives, sliced tomatoes and bit of mozzarella.
I love how creative you can be with it.  It is so easy to make and you do not have to worry about the consistency like a traditional loaf of bread.
The best part about making homemade bread?  When you are depressed watching the election results come in this week like I was – kneading bread is VERY GOOD therapy. Just saying.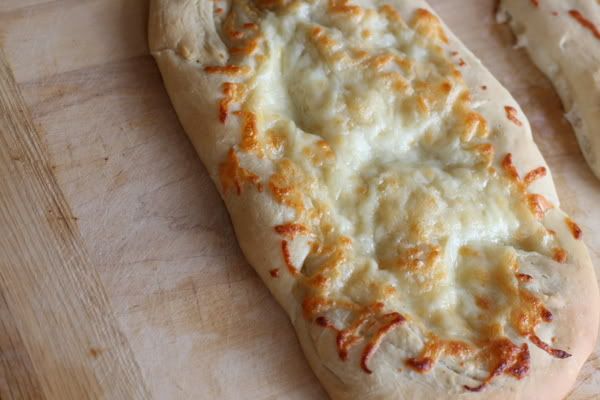 Here is Betty's recipe:
2.5-3 cups of all purpose flour
2 t sugar
1/4 t salt
1 pkg dry yeast
1/4 c olive oil
1 c very warm water
Mix 1 c of the flour, sugar, salt and yeast in large bowl. Add the oil and the water and beat 3min on medium.  Stir in enough remaining flour until dough is soft and leaves the sides of the bowl.
Turn unto light floured surface and knead 5-10 minutes until smooth and elastic.  Place in a greased bowl, cover and let rise in a warm place for 1-1.5 hours until double.
Turn oven to 425, grease 2 cookie sheets.  Punch down dough and divide in half. Shape each 1/2 into flattened 12in round on cookie sheet. Cover and let rise 20min.
Top as you wish or leave plain, maybe slather in butter or oil? And bake for 12-15 minutes or until golden brown.
Eat it all and do not save any for your family.  Unless you want something from them. Like Botox or a MacBook.  Then make it every day for them.
Happy Weekend.