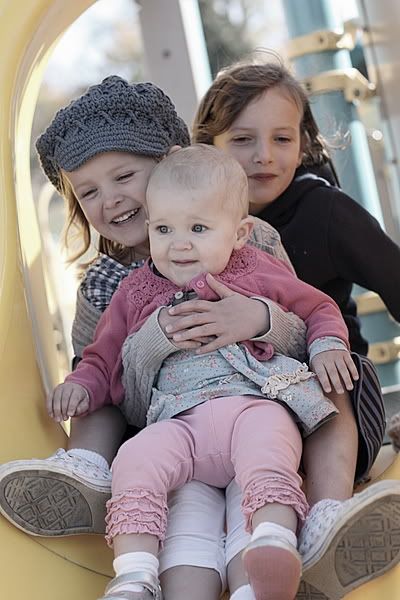 "OOOO what a cute bunch you are!"  "Get it mom, CheeriOOOOs and a bunch of grapes?"  (Um yeah, kind of…)
Totally not a funny joke, but when Esther told it to me over breakfast- she about died laughing, and I wanted to laugh, but we were late for the bus.
******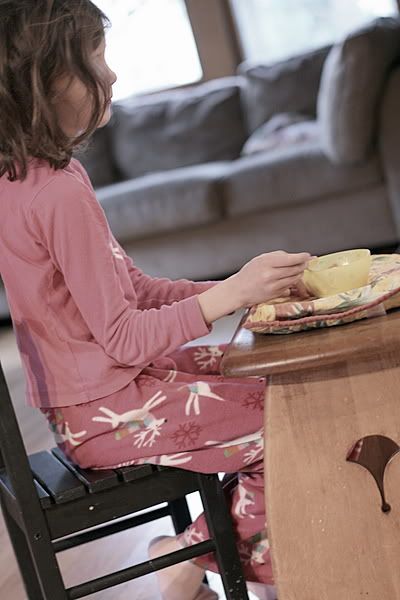 We love laughter here, but found it was lacking. The beginning of the school year stressed us out a bit.  Time was never on our side.
Up late, no time for breakfast, rush to the bus.
Home from school, quick unhealthy snack, homework – maybe ballet, dinner(sometimes homemade?), bath, bed.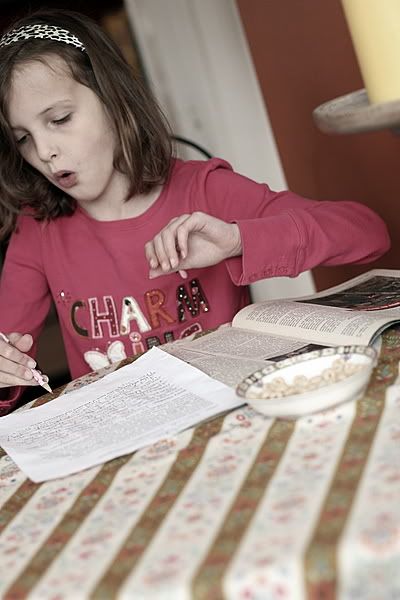 No time for jokes. No time to eat healthy. No family time. Little talking. Quick bedtime books. Little laughter. Fewer hugs.
We all know the drill.
Yelling at the kids to get their shoes on, get the backpacks packed, throwing a granola bar at them on the way to the bus stop.
Lazy, easy Summer cuddling and chatting turned into yelling, crying, disconnects and sad faces.
******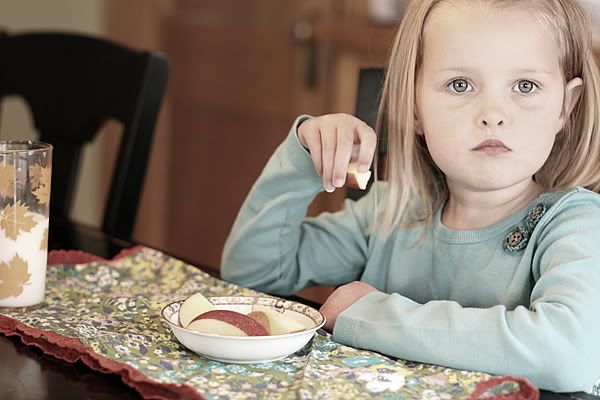 So I took a breath and changed some things because I missed my kids. I missed their jokes, their smiling faces, their fun.  They missed mine too.
I am happy to report we are working into a better rhythm as the year progresses. I wake the girls up a bit earlier so we have time to chat, relax and eat a good breakfast.
I enjoy packing their lunches together. Choosing healthy foods and hoping they eat it.  We even take one day a week to all grocery shop together so they can pick out special items for their lunches, and help me plan dinners we can all enjoy.
We use after school time to sit and talk about the day and eat a snack. Together. We finish homework so their are no fights before bedtime.


They play with the baby so I can make dinner.
We eat as a family every night – and talk and laugh and tell more silly jokes. I know as they get older this will be harder to do.  But frankly it is now my favorite part of the day and I need it to last as long as I can.
They help me with dishes.
******
And when they get tucked into bed at night, I know that they were all nourished that day.  By the food they ate, by the books they read, by the hugs they received, by their laughter, by the time we took as a family. We worked together and played together. We smiled. A lot.
October has been a very good month.
******
"Hey Mom" Eloise asked the other night while tucking her in…"why did the spider cross the road?"
I don't know I replied.
"To get to his website!"  "Get it?"
Oh, I get it alright – all the way down to my toes in happiness.
********
So what do you do as a family to keep sanity during the school week?  How do you make family time count?  How do you somehow slow down during the crazy days we all have?  I would love to hear more ideas.
..and MORE importantly, do you have any awesome family friendly jokes? I am looking for new material to make my girls giggle. 🙂