Homemade Pumpkin Muffins are a Fall staple.  I made them again this weekend and they were devoured in less than 24 hours.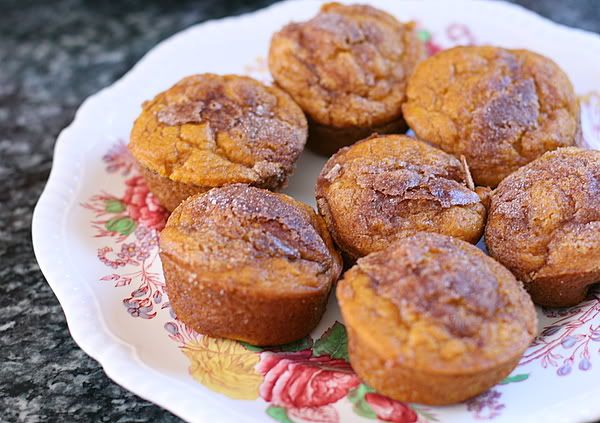 I am reposting my favorite recipe that I shared last October… for those of you new to my blog this year… I would suggest NOT clicking on that link to my post last year, unless you love breastfed, newborn baby poop of course.
Moist and easy Pumpkin Muffins
1 small can pumpkin(what are they like 15oz?)
1/3c. oil
2 eggs
1 1/2 c white sugar
1 1/2 c flour
1 t baking powder
1/2 t baking soda
1/2 t salt
1 1/2 t cinnamon
Throw it all together and mix it up well
Pour into your greased or cup filled muffin pan
Sprinkle a bit of a cinnamon/sugar mix on top of each muffin.
Bake about 28 minutes in a 350 oven.
Enjoy and happy Fall!