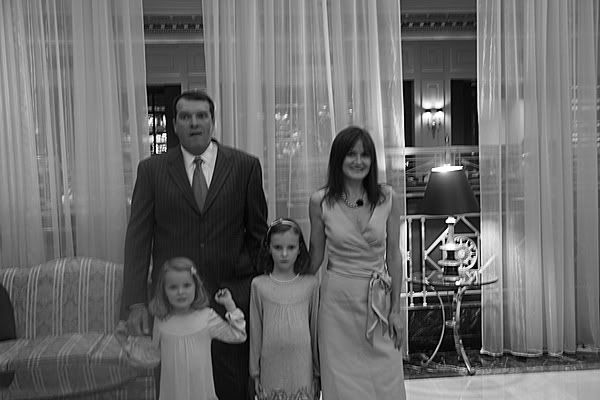 We planned our trip to New York City for months.  The girls were very excited.  They made their lists of attractions to see..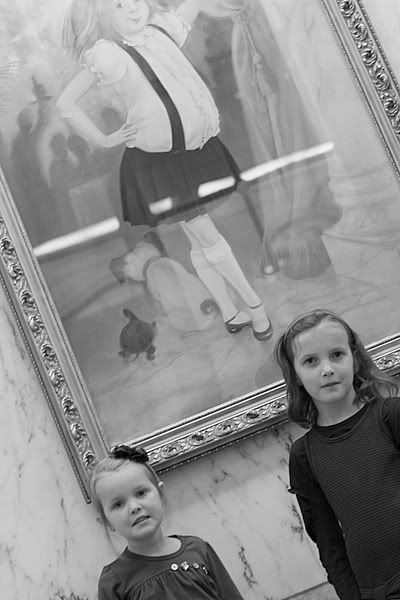 The Statue of Liberty
The Empire State Building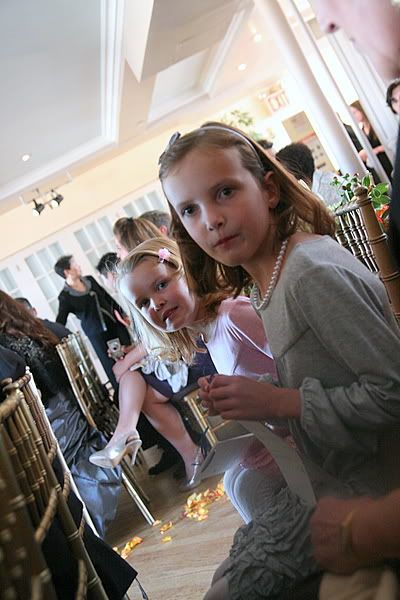 The American Girl Doll Store
Times Square and "the ball"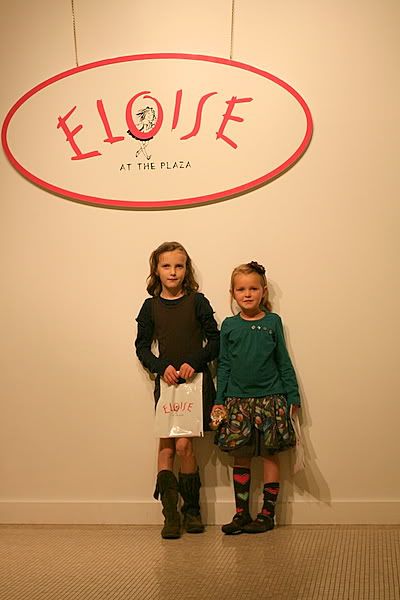 Tea at the Plaza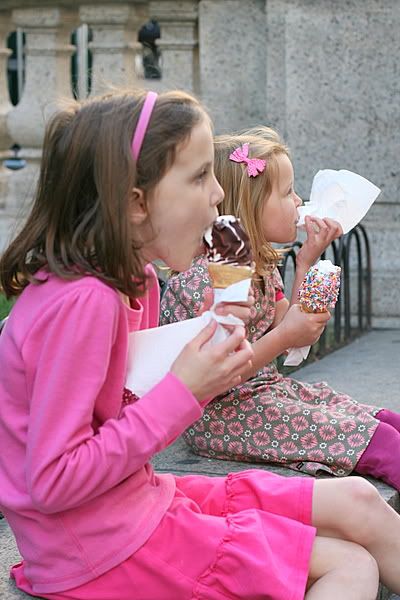 We had almost 4 days to fit it all in, in between of course seeing some family and the wedding – the reason for our trip.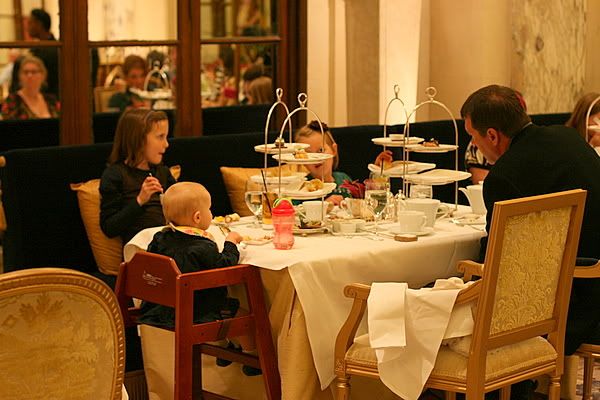 But what we discovered was – that they are still little girls – and sightseeing at their ages is not all that much fun.  As much as they love the thought of cool buildings.  Seeing these buildings in person – well, they are just buildings.  And sidewalks. And streets. And more buildings. And a HELL of a lot of people to walk through, around, on top off.. And did you know the Statue of Liberty is really small compared to how grand she looks on TV.  According to Esther, she is "this big" (spread your thumb and forefinger apart about 2″).
And when I am still pushing a stroller or holding a screaming baby while pushing a stroller, my hands are not free for taking pictures. Ever.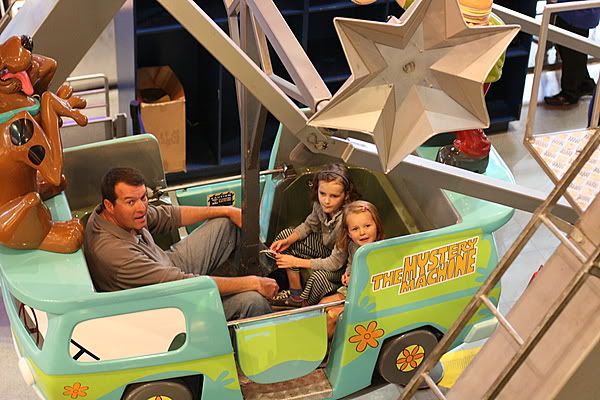 And after you wait for an hour and a half and spend $60 to go to the top of the Empire State Building, you hear "mom, all I see are buildings and more buildings – is there more to see? And it is really cold and windy up here – can we go back down."  So, 45 seconds later – we are back standing in line to descend. With the screaming baby of course.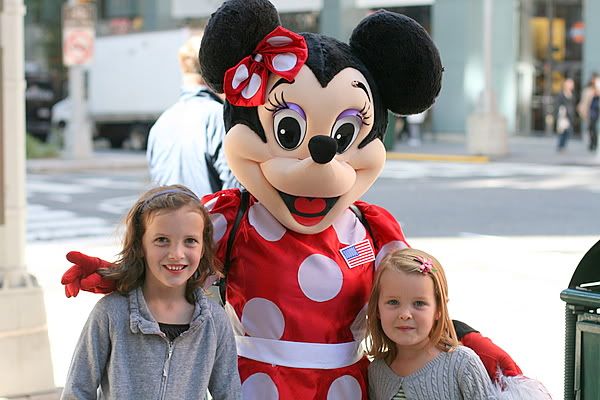 And after all of the planning and excitement of the trip to see NYC, the favorite parts for the kids are paying $5 to Mickey Mouse to have your picture taken on the street, getting food from the deli across the street from the hotel, renting a movie and eating popcorn, jumping on the hotel bed, a Ferris wheel ride in a toy store and eating ice cream in front of the library.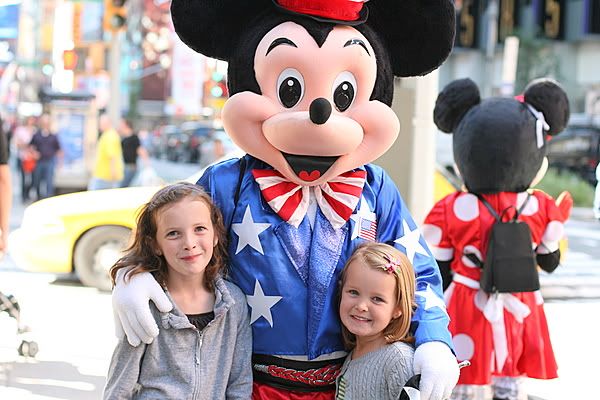 Simple things.  Things we can get at home.  Or perhaps at Disney World someday.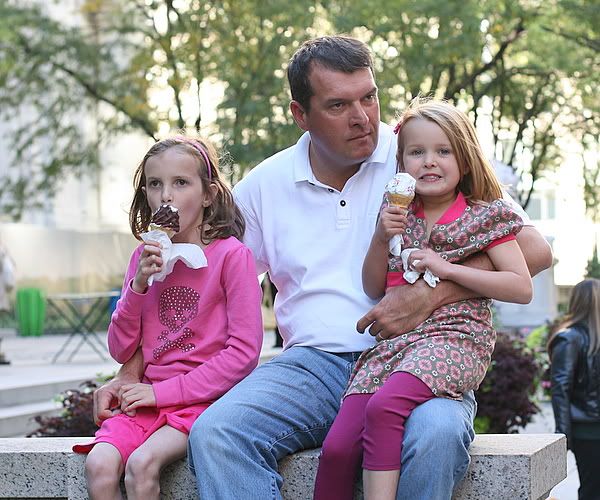 But for now, I think we will save the "looking at more buildings" trips until they are old enough to appreciate it.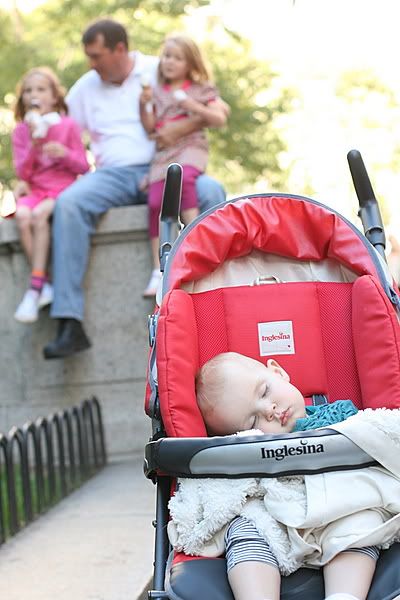 And just appreciate them for the kids they are and how maybe more movie nights, ice cream cones and bed jumping is better than a trip to New York right now.