Eloise had a tough year last year.  She didn't connect well with her teacher. She struggled with making friends.
She struggled, she cried, but she made it through. Is it possible to love this girl even more by the way she persevered through it?


It made me so happy to hear during the past month how excited she was to return to school.  She would say things like "I hope I get a great teacher" and "I hope I have some nice girls in my class."  She has been hopeful and is now very excited to have the teacher she wanted and on day one is already making some new friends.


We are all hopeful for a better year for her.  We all know that not every year our kids will get the "best" teacher or even make a connection. We also know that some years are going to amazing and perfect in every way.
I could never be a teacher.  And I have no interest to be. So I always do look at teacher's with awe that they really choose to spend their days with our kids.  It is an honor really.  So, I always hope they at least remember why they are there when I send my kids off on the bus each day.
*********
I loved school. I can name my favorite teachers off to you one by one.  My list is long.  I can also tell you quite vividly who my worst teacher was.  I can tell you details of how awful she was to me, and to most of my classmates.  I sometimes wonder how many kids she completely screwed up because she was so heartless.
And she taught 1st grade.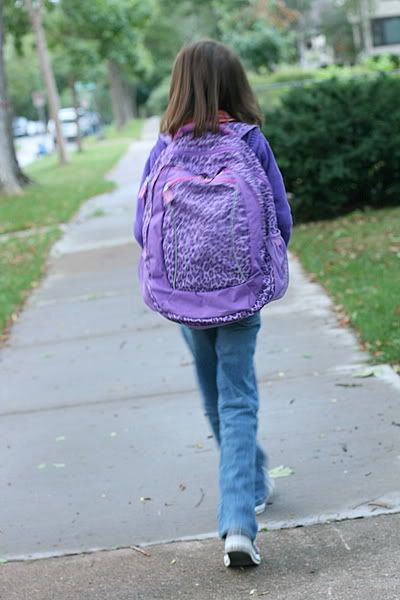 I had a lot going on in 1st grade. My parents were getting divorced, my mom went back to school to get her degree and took a part time job.  My 7 year old brother and I became card carrying members of the free lunch program at school and I instead choose to not eat rather than show that card.  I was 6 and I knew what it meant.
My brother and I woke up ourselves each morning. Dressed and ate breakfast and walked to the bus stop ourselves.  We came home to an empty house, were allowed to watch Romper Room, Gilligan's Island or Sesame Street and had to stay inside until our Mom came home at dinnertime.
My mom let the whole neighborhood know we were alone.  Just in case something happened or we needed someone.  The kind ladies who stayed home, would come knock and check on us.  We would watch the neighbor kids play outside our windows and hope we saw our mom's car approaching soon so we could go play too.


I would like to think that my first grade teacher,  Ms. Schmidt knew about all of this going on in our lives.  I would like to think that even if she didn't she would choose kindness over not.
One time, the power must've gone off after mom left in the early morning.  When Troy and I awoke we panicked. We knew the clock was wrong but didn't know the time and were convinced we missed the bus.  Crying, we dressed quickly and knocked on our neighbors door.  We woke them up.  Poor Al was still getting dressed when he met us at the door. We quickly explained we needed a ride to school as we were so very late.  Al, not having any school-age kids of his own, was probably thinking "holy heck do kids start school early" – but he didn't question us.  He loaded us up in his El Camino and dropped us off at the deserted school building.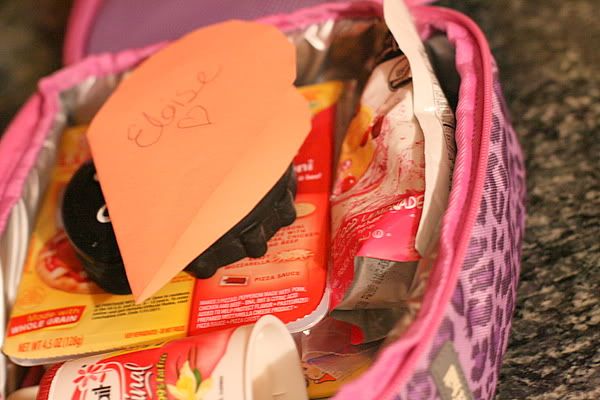 Upon entering the school, we realized we were over an hour early and alone in the school.  Troy dropped me at my classroom. I walked in the eerily quiet room and started making my plan of action. All I could think about was how much trouble I would be in when Ms. Schmidt arrived.  Would she take out her wooden paddle?  Would she slap my hands?  Would she embarrass me in front of the class?  Would she send me to the principals office?
So I hid.  I went into the tiny book-nook in the corner and I hugged my knees, rolled myself into a neat ball, and I made myself as small as possible. As small as one can be in an insulated parka and winter boots.  Invisible I hoped.  And I waited in the dark, dark classroom for Ms. Schmidt to enter the room.


About a 1/2 hour later, I heard the clip-pity clop of her camel colored mary jane heals coming towards the classroom.  The door opened and the light went on.  I froze and tried not to breath.  My plan was to wait until other kids started coming in and then I would just try to join the group as if I had freshly come in from the hall.  Yes, I was 6, and I needed a plan.
But I couldn't do it.  I breathed and I think I let out a cry of panic. I was 6 you know.  And before I knew it, Ms. Schmidt was glaring down at me from way above with that look on her face.  The straight mouth, her hands on her hips, fire in her eyes..and she grabbed me and pulled me up on my feet and asked this crying little girl "JUST WHAT DO YOU THINK YOU ARE DOING HERE THIS EARLY???!!!"  And I remember trying to explain about the clock, and my mom being at work, and my brother just trying to help, and waking up our neighbor, and getting a ride to school and hiding in the nook.  But she just pushed me out into the hall and said "I DON'T WANT TO HEAR ABOUT IT. YOU CAN JUST SIT IN THE HALL UNTIL SCHOOL STARTS!!"


And I think about that day still and wonder why it was so hard for that women, that she could not instead choose to get down on her knees and give that scared little girl a hug and then why couldn't she have told that little girl that it was okay she messed up.  Why couldn't she have helped her take off her coat and had her take a seat and given her a sheet to color?  Would that really have been so hard?  And now I wonder why that woman was a teacher at all.  And how many other students of hers can share the same just completely shit stories.  I watched over 1/2 our class get paddled in that hallway.  It was a past-time she seemed to enjoy.
********
I hadn't thought about Ms. Schmidt much until I had kids of my own entering school.  I started wondering if she was still out there.
And while I don't want to ever become one of  "those" parents,  and even though I know there will be years when my kids don't love their teachers, I know OH DO I KNOW, I will NEVER, NEVER let them have a Ms. Schmidt.