..on the eve of 2nd grade.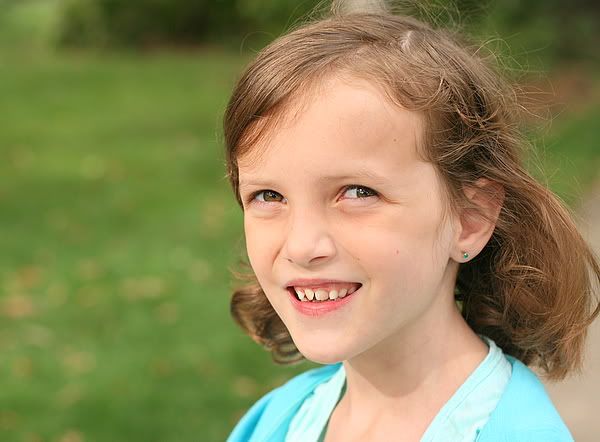 I love you because you have accepted me as a slacker this year. I know it has been a bit rough with the needy baby and all. So when I asked you what you wanted me to fix you for your extra special, night before school meal..you politely said "take out Chinese."  I really take no offense to that whatsoever.  I know after almost a year of little cooking as needy baby has the attention span of a gnat, cooking must be done in about 3.4 minutes…so take-out seems very appealing these days.
So thank you for making my life easier.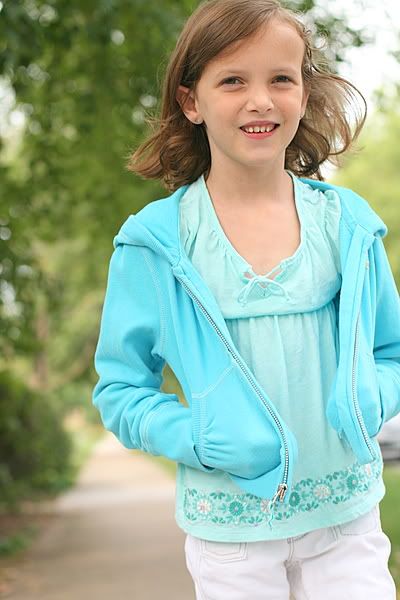 I love you because you accept me as a slacker this year, and when you asked if I bought you something special for your first day of school(because I always do), you saw that look of panic on my face and said…"Mom, how about if we just go to Target together and I can pick something out for myself?  Don't worry, it doesn't need to cost more than $15."
So thank you for being okay with that.


I love you because you are 7, and being 7 is still such a very little girl.  You have this lovely and pure innocence about you.  I want to bottle it up and keep it there..and keep you as you are right now forever.  I know this sweet innocence won't last forever…but I think it is okay to keep it for as long as possible. Right?
You have the whole rest of your life to be a tween, a teen, an adult, and to deal with all of the icky stuff you will have to deal with.  So why not now just enjoy the innocence of childhood a little longer.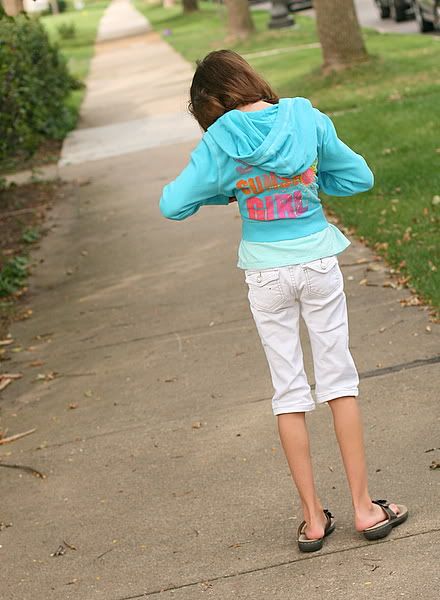 We don't have cable TV, and when you have caught some i-Carly or Hannah while visiting others, I turn it off and really don't see the need in watching that.  You have no idea who the Jonas brothers are or what the heck Camp Rock is, you have never heard of Justin Bieber and don't even know concerts exist.
You came home from a recent trip asking to watch You Tube on the computer and I just about died. You started reciting "potty" jokes from these You Tube videos and I wanted to just erase them from you mind.  I kindly told you that we don't have You Tube on our computer and any computer time you have is always strictly monitored by moi.
One of your best friends, who is 7, came up to us this Summer, struck a pose and said "aren't I sexy?" – my jaw hit the ground and you politely asked "what does sexy mean?"  She replied "I am not sure" and I said "EXACTLY – do not ever use that term again unless you know what it means AND really want that kind of attention."
I love you because you think the difference between boys and girls is that boys have shorter hair.
I love you and I do not believe I am trying to overprotect you in anyway…YOU ARE ONLY SEVEN and WHY, why should you know about these things now.  You are SEVEN.  You are only in 2nd grade. You are still my sweet innocent child.  And probably will be my only one.  You will be 13 when the baby is 7, so YOU will be censored then!
Please, please just enjoy the short time you have left in childhood.  Eat ice cream, play hopscotch, play with dolls, read good books, laugh with your friends, play chase, help your sisters, snuggle with you momma for a little while longer.


It all comes to an end quickly enough, so go enjoy 2nd grade sweet girl before you are all grown-up too soon.  I am so proud of you.
I love you,
xoxo,
mom
Linking up with Darcy at Sweet Shot Tuesday.


..and I am celebrating the small things today..