I have to share more of my friend Kristi's recently opened Etsy shop – May Baby!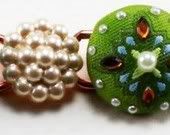 Kristi can do just about anything – from sewing, to knitting, to amazing home dec and design, while also managing the finances of their family business.  She is a gourmet cook, should be a decorated baker(did you see Astrid's bday cakes…yes made by Kristi…), and she can mix a drink to put a smile on anyone's face.(and she made Astrid's hat too….)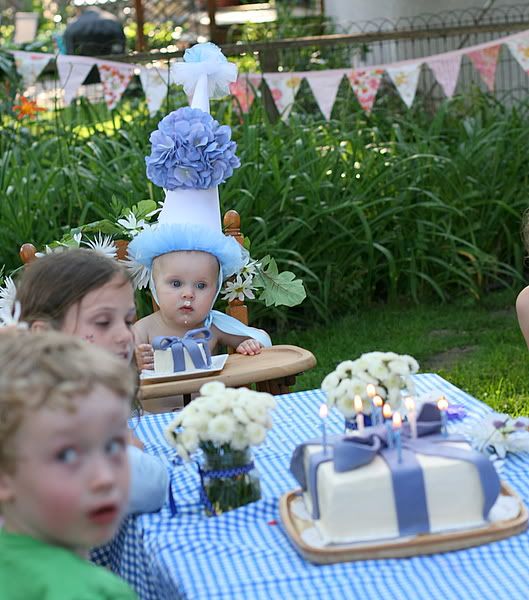 Her parties are amazing, her gardens inviting and lush.  She hosts baking camps for my kids and gives sweet little gifts to us through the year – that you almost hate to open as the packaging is a gift itself.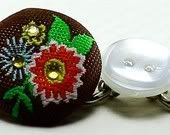 I could go on and on..but I won't, as we are from Minnesota and bringing attention upon ourselves or gushing it on others is highly inappropriate.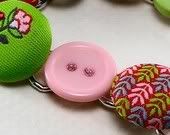 But I have to say just one more thing…when I buy a cute dress – many times matching jewelry just appears.  The magic in that makes me want to buy more dresses. *wink wink*.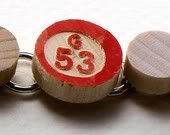 Kristi makes the most amazing and unique jewelry.  And she has opened her own Etsy shop – stocking it first with gorgeous button bracelets – made with vintage buttons(some from my own and her own grandmother's stashes), new buttons, fabric covered buttons and even some made to match bracelets for Matilda Jane.  I have become quite addicted to them and my collection is growing.
I could not be more proud to show off my dear friend's many talents.  Go shop for yourself!..and if you see something you like, you better buy it immediately as they are all one of a kind and get snatched up quickly. (Also go read this sweet post from Kristi's sister, Heather.)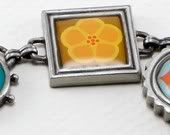 …and not to be outdone by her talented husband, Mike.  Mike makes movies…do you remember Esther's birthday movie.  Yeah, awesome. I am tearing up all over again…
Well, I have to say that I pretty much HATE the Minnesota State Fair.  But Mike's movie actually got me thinking that I need to give it another try.  Amazing.  Thanks Mike.  What a great end to Summer.
Happy Labor Day everyone.