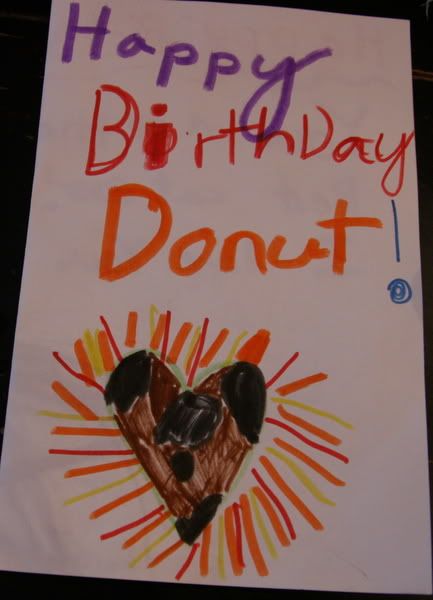 Like you care.
I know I really don't.
I work hard to throw the girls awesome birthdays.  But for Donut, I really don't care that much.  I love my cat, but I don't love my cat.
But every year, June comes and the girls remember Donut's birthday and ask for a party.
So we put a hat on him while he slept.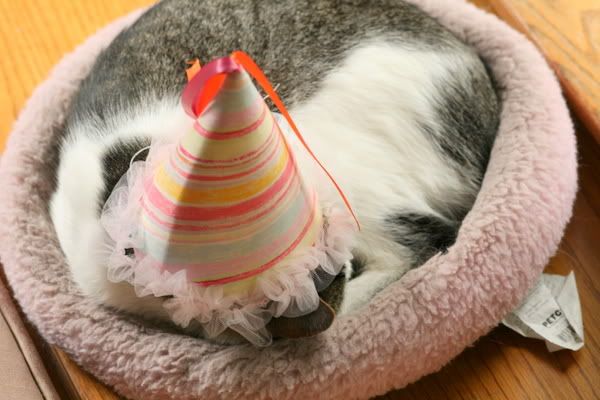 Offered him cream, which he refused.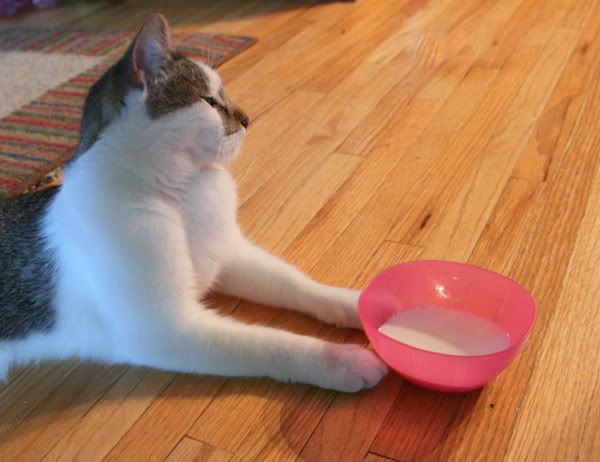 So the girls drank the cream out of the same bowl as the cat because they can and are very gross.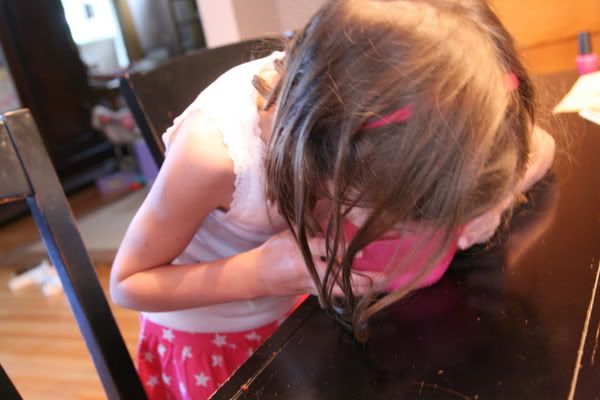 And then we had cupcakes fit for humans that we ate without the cat.


Perfect.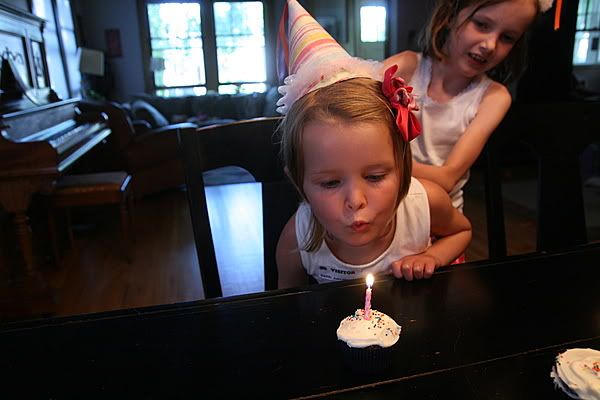 Do you celebrate your 4 legged family member's birthdays or are we just strange?
xoxo, t