Granted we had a busy first week of Summer.  Tennis lessons, swimming lessons, baseball, visitors.  By Friday night Eloise said to me "can we just do NOTHING tomorrow, please and not leave the house?"
And 12 hours later it was followed by "I'm bored."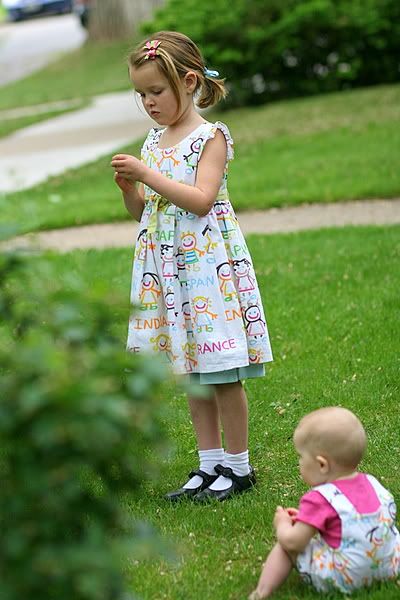 I took them to the playground today and they sat on a blanket and watched the kids play. Good times.
I have prissy girls.  They play clean, the look clean, their clothes are clean, they eat clean.  They don't dig holes, play in sand, slide on grass or climb trees. I have never told them not to do this – they just don't.  And they have been playing inside the house a lot this season.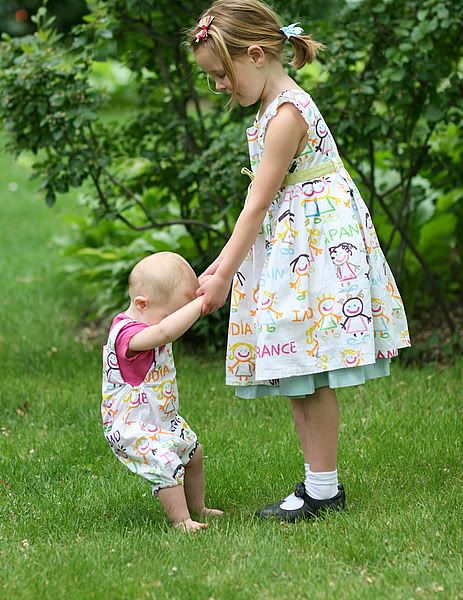 Today they set-up a toy store and an accessory store and a restaurant and were content to play inside completely ignoring the 80 degrees, sunshine and nice breeze outside of their windows.
Every 1/2 hour or so I say "why don't you go outside and swing or play ball or run through the sprinkler or go see if Rosie is home?"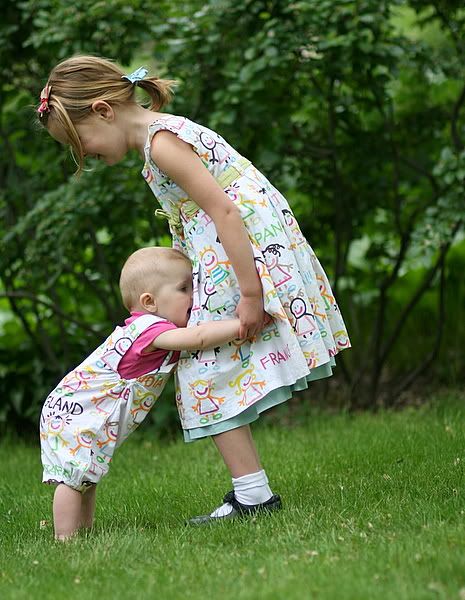 And the excuses come.
"There are bees by the swings so we don't want to swing."
"The wet grass is weird under our feet, so we don't want to use the sprinkler anymore."
"We can't sit in the grass because there are ants."
"We can't basically be outside AT ALL because there are BUGS…BUGS!"
"Let's not go to the beach this year, because we hate the sand sticking to our skin and it is hard to walk on."
"I don't think we should go in the pool anymore because the chlorine hurts our eyes."
"The playground is boring because there are babies there.  And BUGS."
"I would rather not help you garden anymore because it is dirt you know and I like wearing my white tank top."
and my favorite…
"I just painted my nails, so I think I should just take it easy for a few days so I don't have to redo them."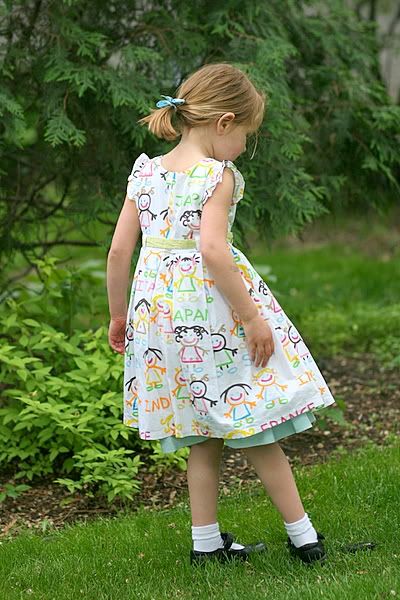 I guess we should invest in air conditioning so we can stand to live inside all Summer.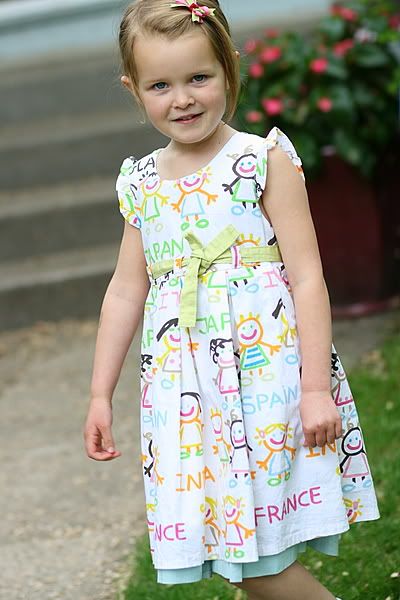 How is your Summer going so far?  Ready for school to start yet?  Want any bug fearing prissy girls? Cheap.
xoxo,t