I read Zen and the Art of  Motorcycle Maintenance well before I became a motorcyclist.  Granted, the book isn't really all about motorcycling – but it gave me a bug that I did not have before.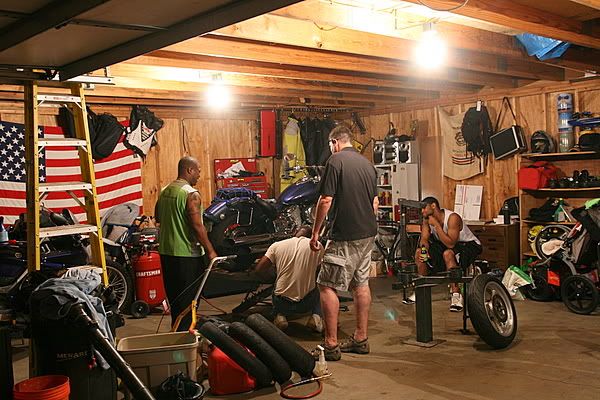 And perhaps being a motorcyclist doesn't even fit on my dance card anymore.  Another one of those things that has fallen to the wayside with motherhood.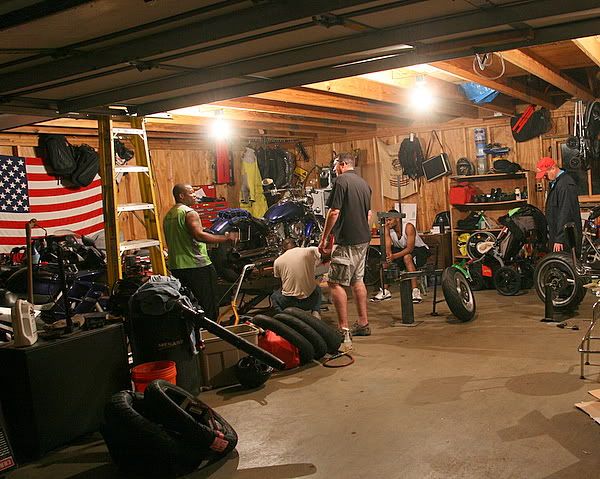 But I can still live and breath if I so choose.  So when my garage looks likes this on any given day  – it gives me peace and calm and a very big smile.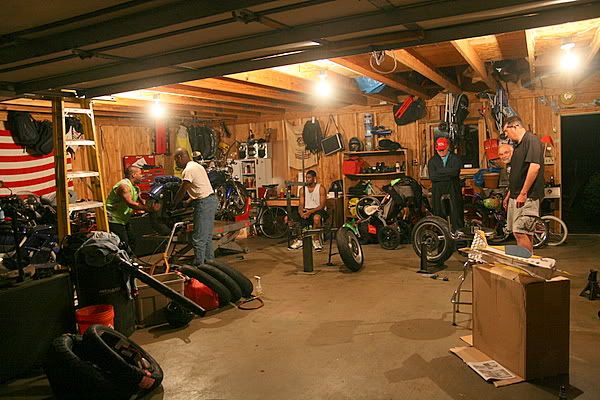 Even if I don't ride – right now – someday I will again.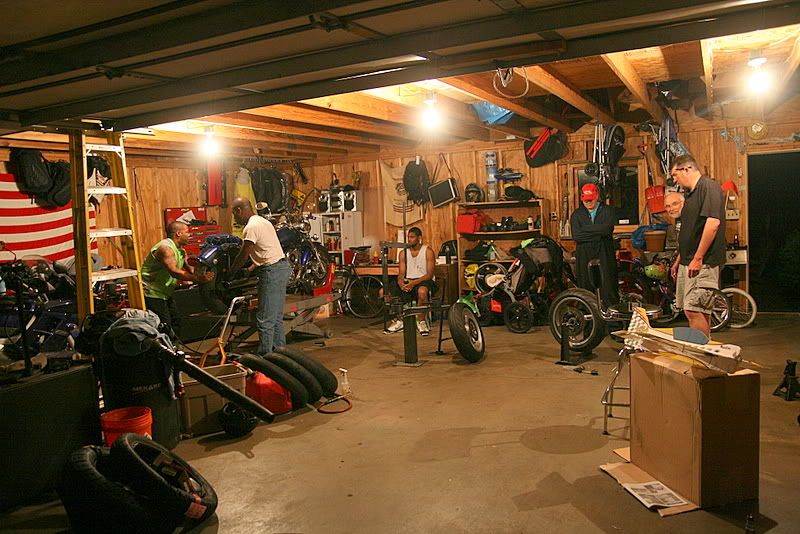 And perhaps I can join the guys again for some motorcycle maintenance.
xoxo,t