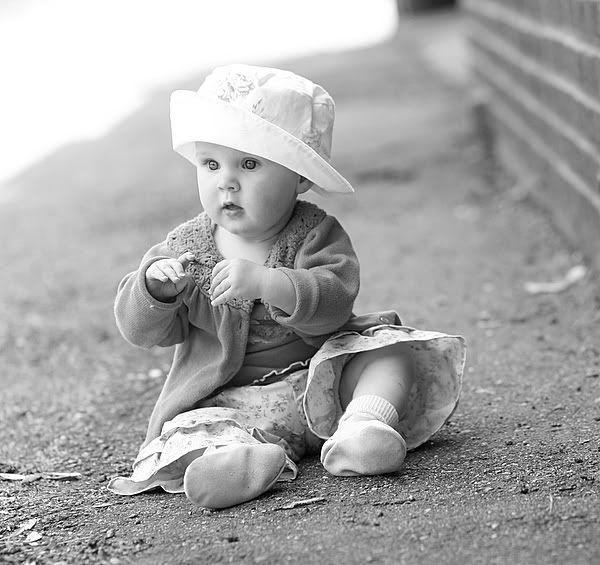 So I know what you all are thinking – "seriously, do we have to read these monthly posts for the next 10 years?"  And the answer is "no" you don't.  I assume it is acceptable to give monthly updates until they are 1 – but obnoxious to continue into their second year.  So rest assured you will only get the highlights and low-lights come July.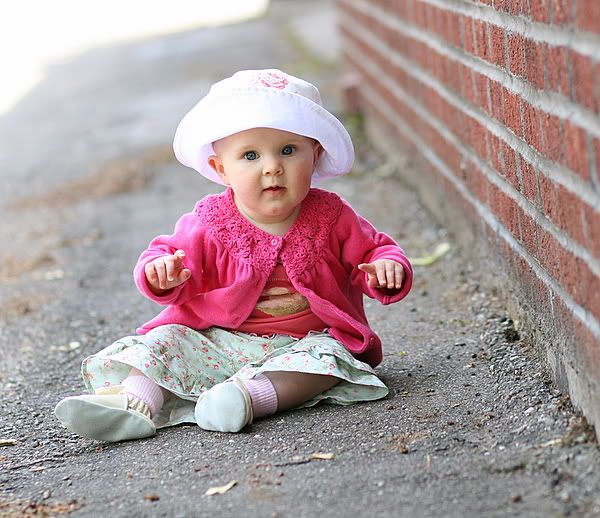 Dear Astrid,
I am amazed at the changes in you this past month.  I am shocked by your fierce determination to grow-up so quickly.  I am exhausted.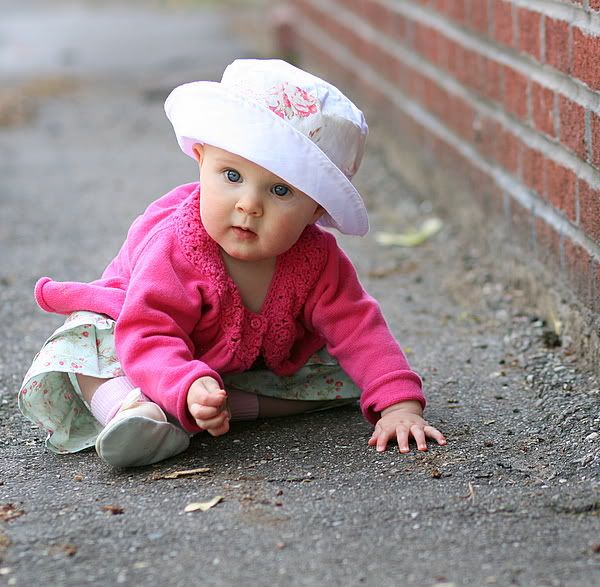 You are this teeny tiny ball of energy.  We call it "peanut power!"  You are the size of a 6 month old – so petite and seemingly so feminine – but with the will of a child twice your size and age.  When you sisters were 10 months old, they sat and played and sat played and sat and played some more.  No need to move, no need to be entertained, no need for mommy to worry about them getting into trouble.  By the time they moved at like 18 months, there was no need to baby proof – we didn't own gates or door locks or outlet covers.  They didn't look for trouble, listened to the word "no" the first time and basically just sat and played.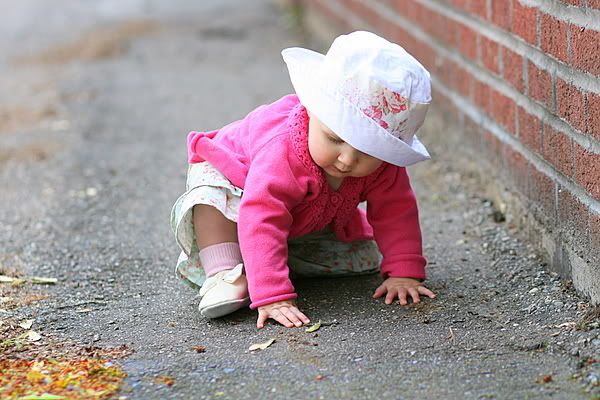 So who are you?  The baby that crawls by 8 months and is walking around furniture now?  The baby that pulls and chews on electrical cords?  The baby the lunges at the stairs and eats the cats food?  Who wiggles away if I try to hold her?  Really, who are you?  How dare this normal baby come into our lives and turn it upside down.  Your abnormal sisters really did a number on us – setting us for failure with you and all.  I will blame my ineptness of baby proofing on them.
You are into EVERYTHING and need to be watching at EVERY moment.  It is exhausting girlfriend.  And you are fast.  We really need to get to Target this week and buy those gates or perhaps a cage for you – yes, now that would make you happy. NOT.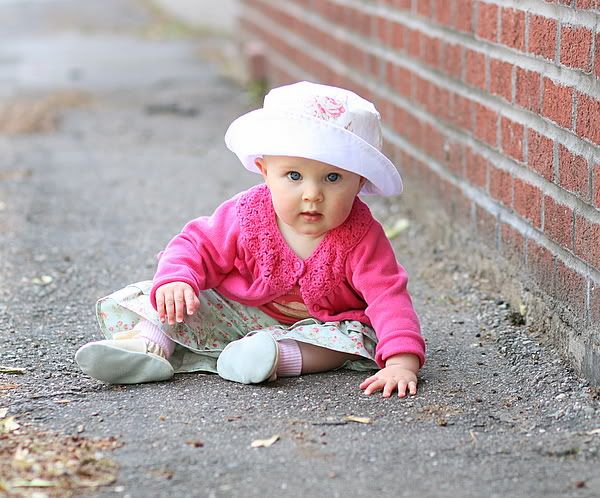 You are getting your first tooth this week.  Another early endeavor as your big sister was 14 months before she got her first tooth.  You are still pretty bald though.   You eat everything – even toothless and being a 3rd baby, we give you everything – dairy, peanut products, strawberries, eggs – cake, cookies, candy – if it keeps you quiet and makes you happy, you can pretty much have anything your heart desires.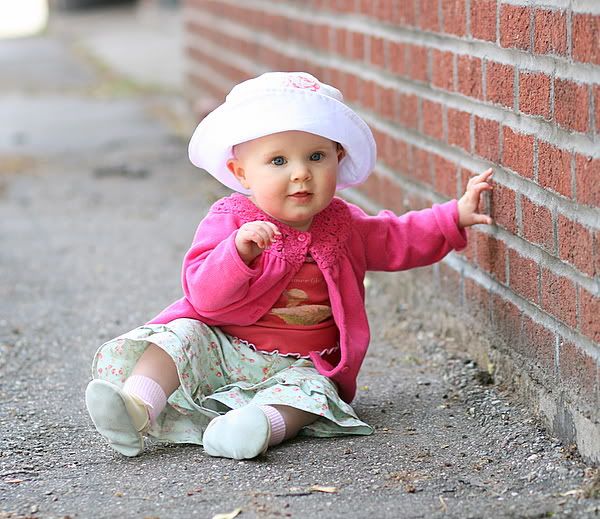 You have discovered the fine art of ripping up paper and tick off your sisters daily as you find their precious artwork and homework and rip it to shreds and then eat some and laugh.  They have already started locking you out of their room.
You are more fun though – smiley, happy and inquisitive. You still pretty much hate any human being that doesn't live in this house, but at least you don't seem to hate us anymore.  Donut still isn't glad you are here though and teases you until you pull his fur and then he bites at you until you scream and I swear I can hear him laughing.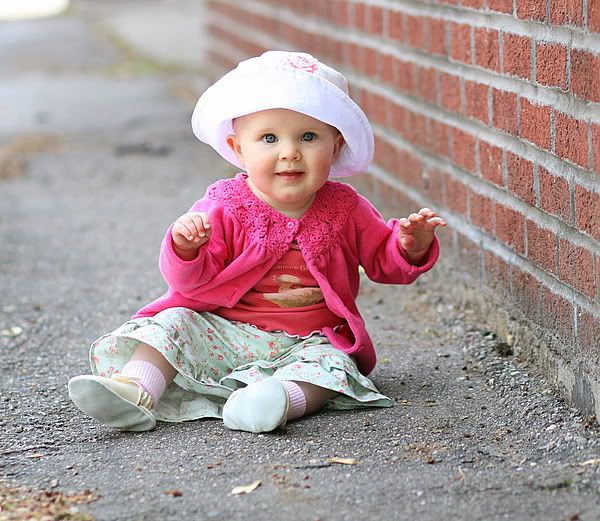 Even if you stay petite and are 5'1″ vs. your predicted to be 6″ sister – I think your fierce determination is going to take you places – big places.  I believe you will have success with your peanut power for a lifetime.
Love you,
Mom