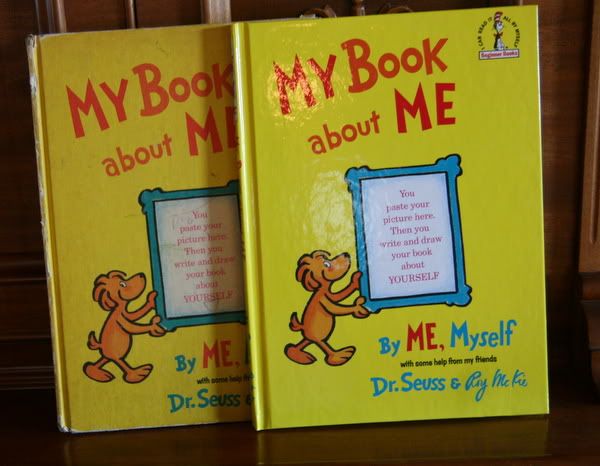 I was 4 the Summer of 1973.  During that Summer both my Aunt Sandy and my cousin Betsy sat down with me and my brother and we wrote our own book.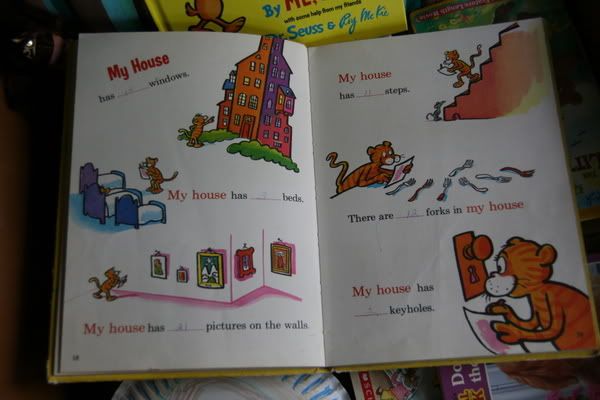 My Book About Me by Dr. Seuss.
(still in it's first 1969 edition….)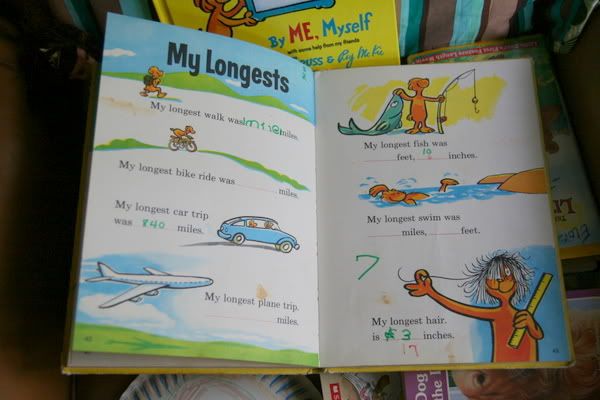 This was always on my bookshelf – through school, college and has traveled with me around the country and world as I have moved as an adult.   A few times a year I open up the pages and laugh and remember.


I bought a copy for Eloise immediately after her birth and have kept it neatly next to mine for 7 years.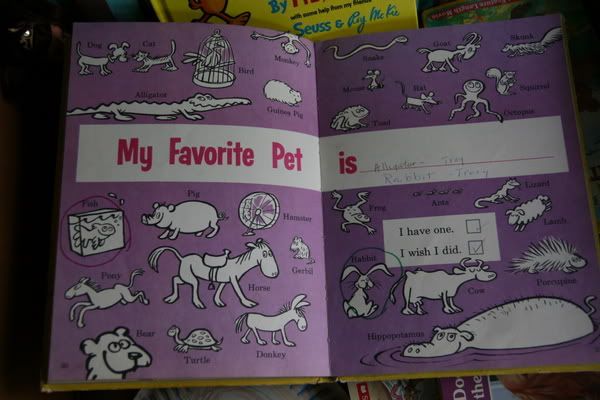 Last weekend I pulled them both off the shelf and the girls and I filled the pages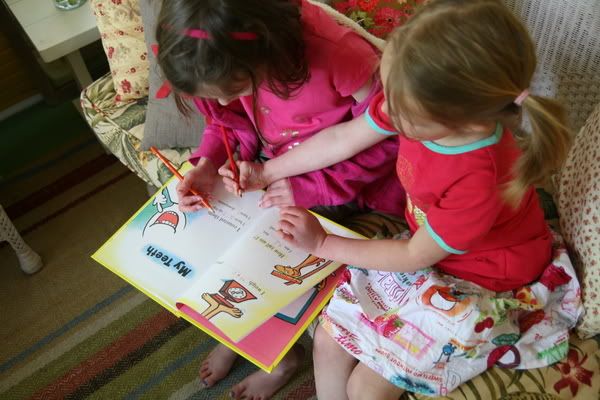 They had a ball.


Listing their favorite foods and counting forks.(please do not feed Esther birdseed)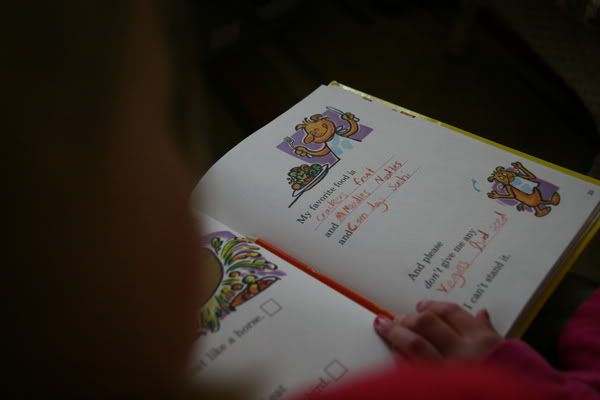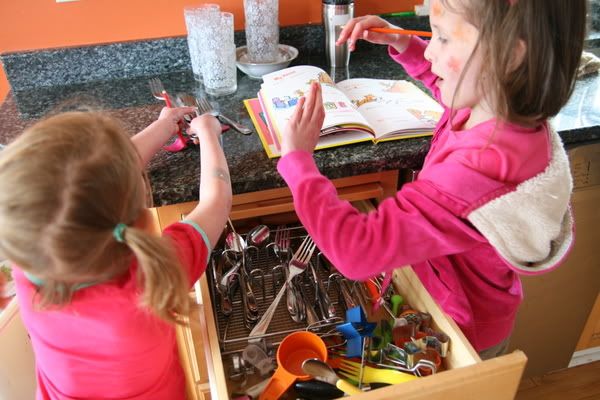 Tracing their feet and counting the steps to the nearest tree and mailbox.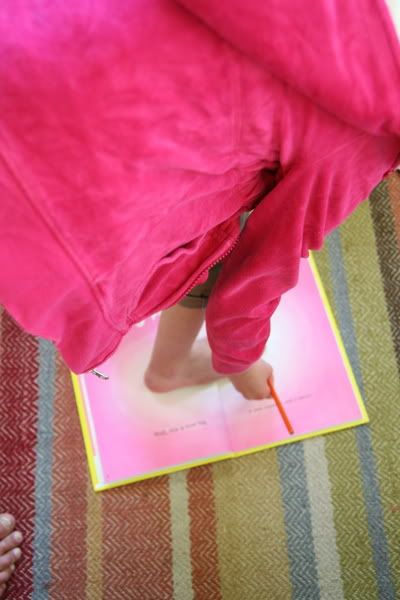 Finding the country they live in and dreaming about their career as an adult.  (Eloise wants to be a mom and a teacher.  Esther wants to be a baker. (I wanted to work at Dairy Queen)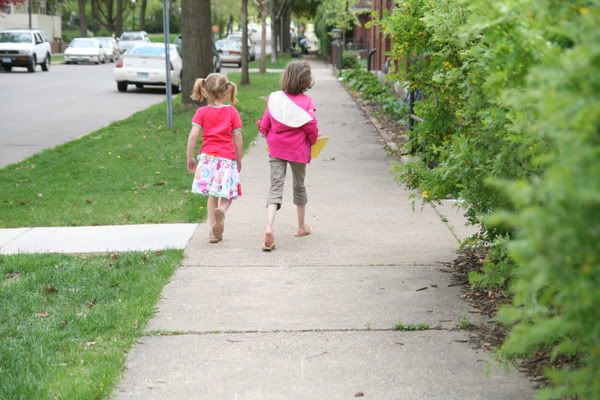 They now have a treasure to keep and remember what they were thinking in 2010, how little their feet were, and what their home was like.  What they were dreaming about, and basically just a little picture of their life one day when they were little.
I highly recommend this book to you all.
xoxo, t