That is Astrid's call to us constantly.  She is crawling and she is stuck. She is mad. She is left in the room alone and crawls to find us after screaming her displeasure of being left.
She is outside and is putting every leaf and grass blade in her mouth and she needs constant attention.
She is a baby and she is quite a pain.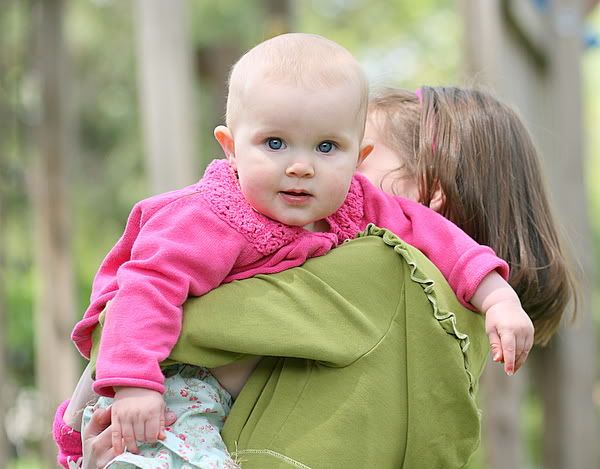 So lately, Eloise carries her around wherever she may be going, because it saves my back, my mind, my sanity, my time…and is currently simpler than baby-proofing.
And frankly, when Eloise is her personal chauffeur, she is a very happy baby indeed.
xoxo,t