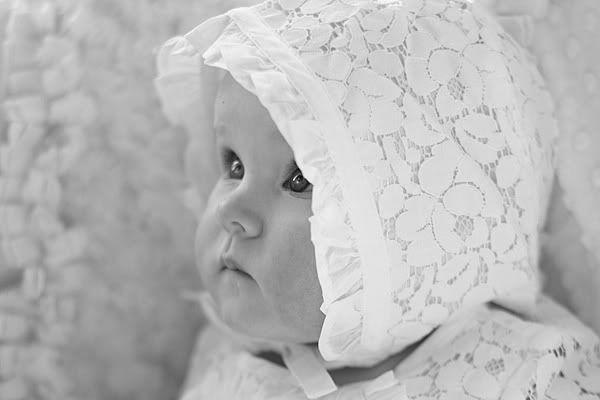 I have company at 5 A.M. now. I love her, but I hate it.
5 A.M. is my running time, my coffee time, my computer time, my quiet time.
Now I have company. Company who sings and gurgles and coos and demands constant attention.
She cannot run with me, she doesn't drink coffee and she is jealous of my computer like the cat is of her. Mainly she is not quiet.
When my mom was a young, new mother of 20, her first baby woke-up by 5 A.M. every morning and she told me stories of getting up with him, putting him in the playpen(baby cage) with his toys and then snoozing off and on upon the couch nearby.
I have no need to sleep, I just want to plop her on the floor so I can go running or selfishly read some blogs. She is much too demanding for that.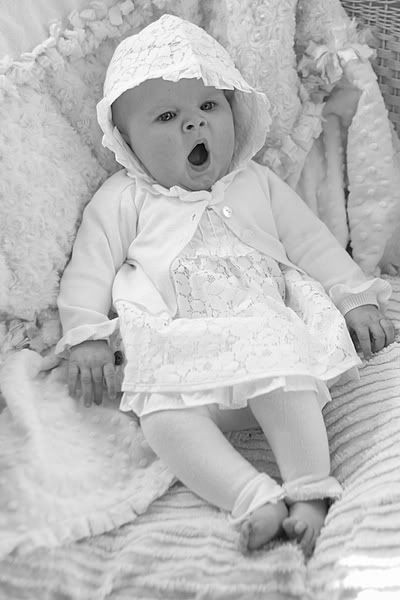 So, I beer-bong my coffee and shake toys at her while I watch the morning news. Problem is, Matt Lauer doesn't come on until 7. He is like my morning porn. Not that I have evening porn. But morning Matt Lauer porn is good. He makes my morning quite a bit brighter. I just wish he started work at 5 A.M. There must be some other 40 year old moms of babies, who lust after him who can sign my petition for the very early Today show? Please?
xoxo,t