The Nativity in 2009..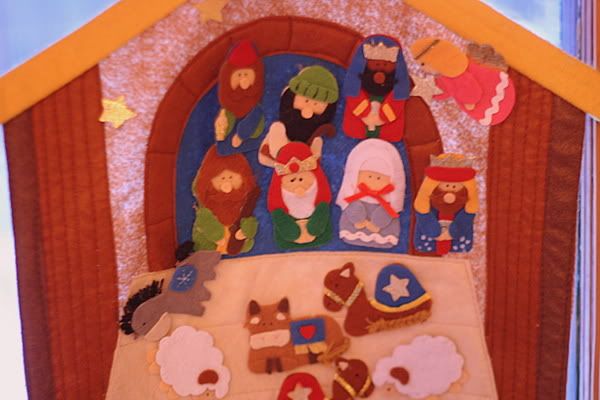 Eloise "Hey mom – we can't figure out who Joseph is."
Me "He is one of the guys."
Eloise "We know that – but there are like 6 guys here, which one is he?"
Me walking into the room "Well, these 3 look like kings or wise men, and these 3 are shepherds – so he must be one of the shepherds."
Eloise "Do we need a Joseph anyway because isn't God really His dad – why isn't God on this thing. Is Joseph really His step dad or what?"
Esther(randomly) "Is this the same Mary that is in the lamb song? I don't think she is married she is just a kid who has a little lamb."
Eloise "Well, I don't we should just use any of these guys without knowing who the real Joseph is. I am not doing it. We cannot just use any Joseph."
Esther "Why don't we just use a different guy each day – the green shepherd today, the blue king tomorrow. They can just take turns with Mary."
Merry Christmas.
t.